Vince could wait no longer.  He was a bit apprehensive since the last watermelon he picked wasn't ripe yet, but despite my suggestion that we wait a few days, he picked another one.
It's nice and big . . a bit over 35 pounds.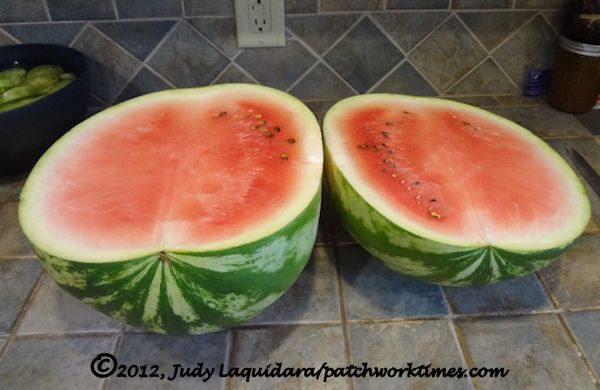 It could have been riper but it was good.  Sweet and crisp and juicy.  I was going to make pickles from the rind but the chickens are so hot and they've been working so hard to give me so many big, double  yolk eggs, we gave the rinds to the chickens.  There'll be other rinds for me to use.  There are plenty of melons still in the garden.