I do believe my husband has started a table collection.  Remember that he bought this table either last week or the week before.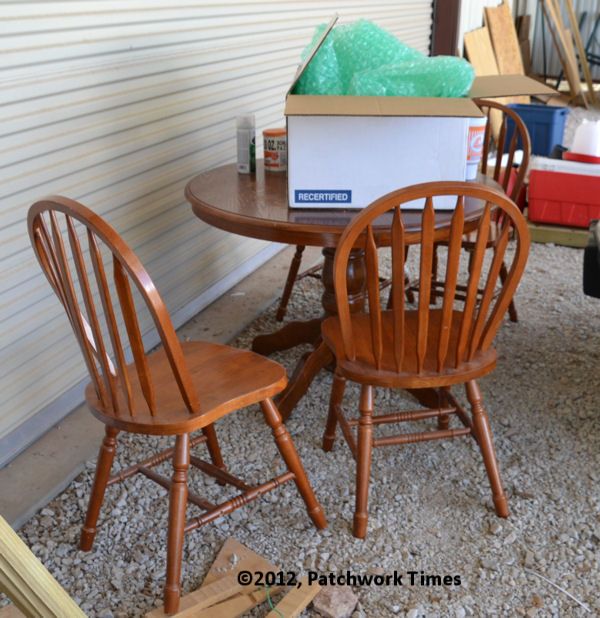 We really did need some patio furniture so he bought this one as part of a set.  This was last weekend.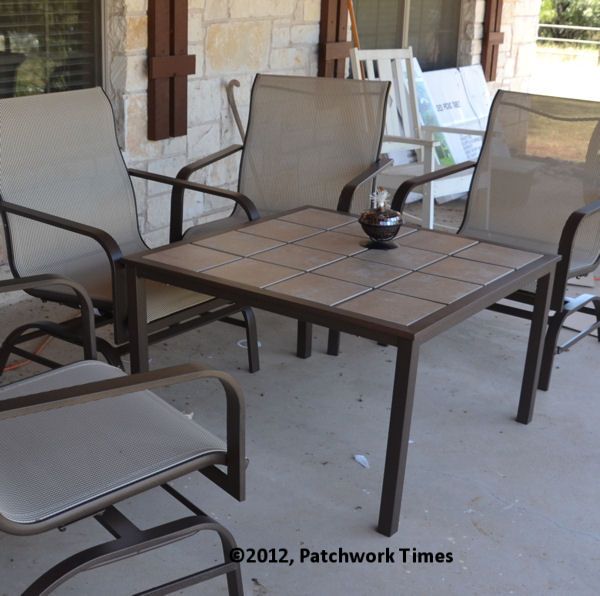 He decided, correctly, that I needed a table for the solar oven so this week he bought this table.  Notice the brown, dead grass!
Then he wasn't quite sure that table was tall enough so he bought this table.  It's too tall but he decided it would be nice to have next to the BBQ grill.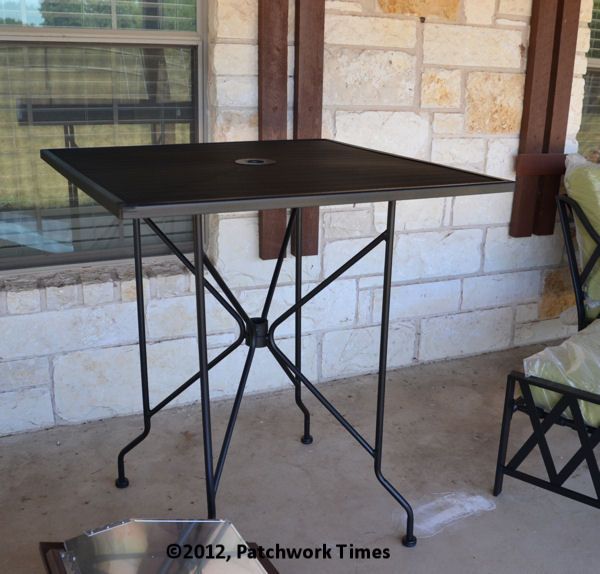 Then he decided he liked it so much that he would get another one.  For what?  Beats me but he bought it today . . still in the back of the pickup.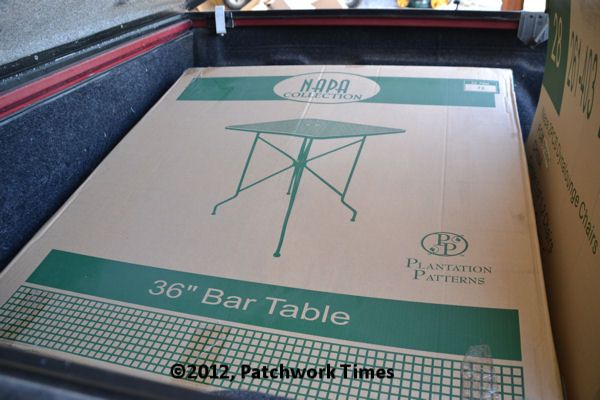 And then he decided that since he liked the glider so much, he'd buy matching chairs.
If I have figured correctly, in about 5 days, we've gone from zero patio tables to 4 (plus the big wooden table) and from zero lawn chairs to 8 chairs plus a glider.
Thank goodness for that big front porch!  And, I hope all this lawn furniture that's on sale gets sold (to someone else) very soon.  That husband of mine cannot pass up a sale . . even if we don't need the stuff.