Maybe Vince is the Super Shopper at our house but I found a cute little shop in Mason.  Maybe with the baby's arrival, I'll become a shopping grandma!  These photos were taken with my cell phone while riding down the road.  I wasn't driving . . don't fuss at me!  I texted Nicole that I had bought three outfits for "A" and she wanted to see them so I'll share them with you too.  You're like family, you know?
Sometimes, between cell phone pictures and photobucket, no amount of twisting or turning gets them positioned correctly so please stand on your head if necessary. 
This is a little flowered onesie type outfit but it has no feet.  Look at how cute the little socks are!  And there's a matching cap and you see the bib.
This little dress reminds me of Nicole . . looks like something she would wear.  Vince must've been driving bad because this one is blurry.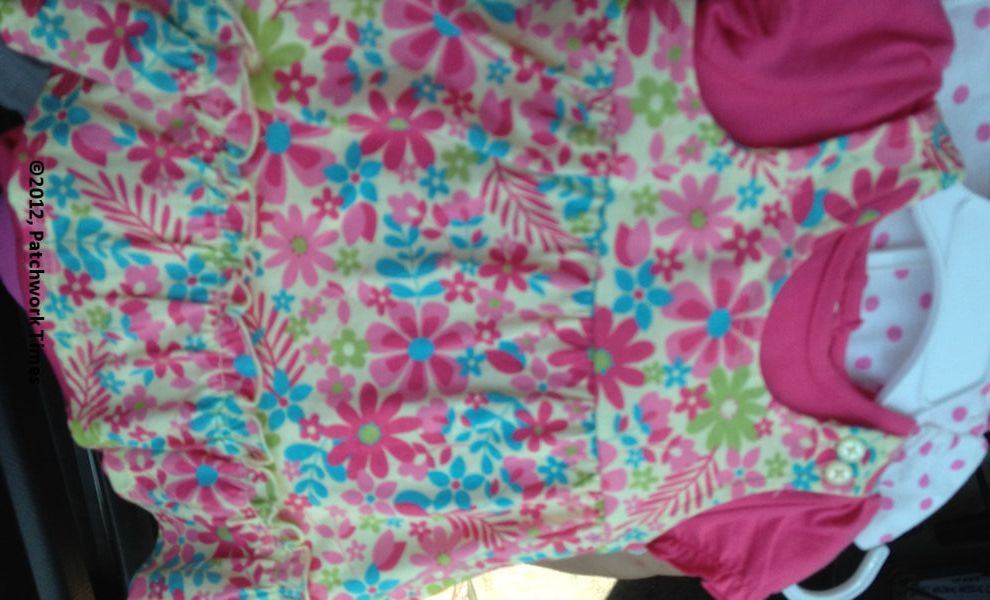 Look at the cute embroidery on the sleeves!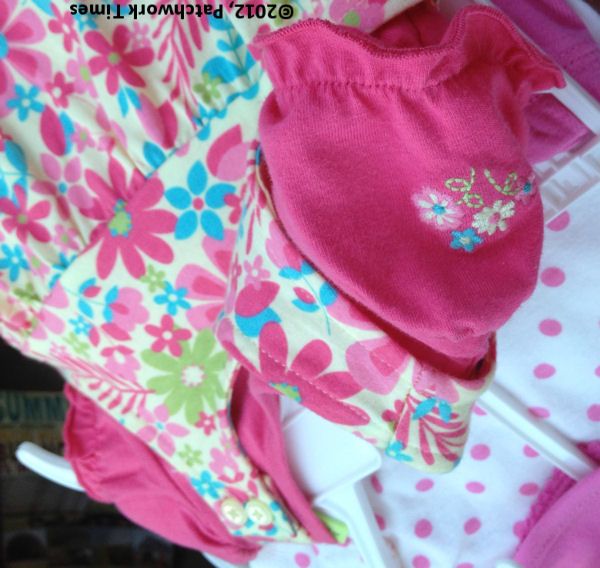 I'm so sorry I can't get these pictures right!  I even tried re-saving them on a memory stick and they're still coming out wrong.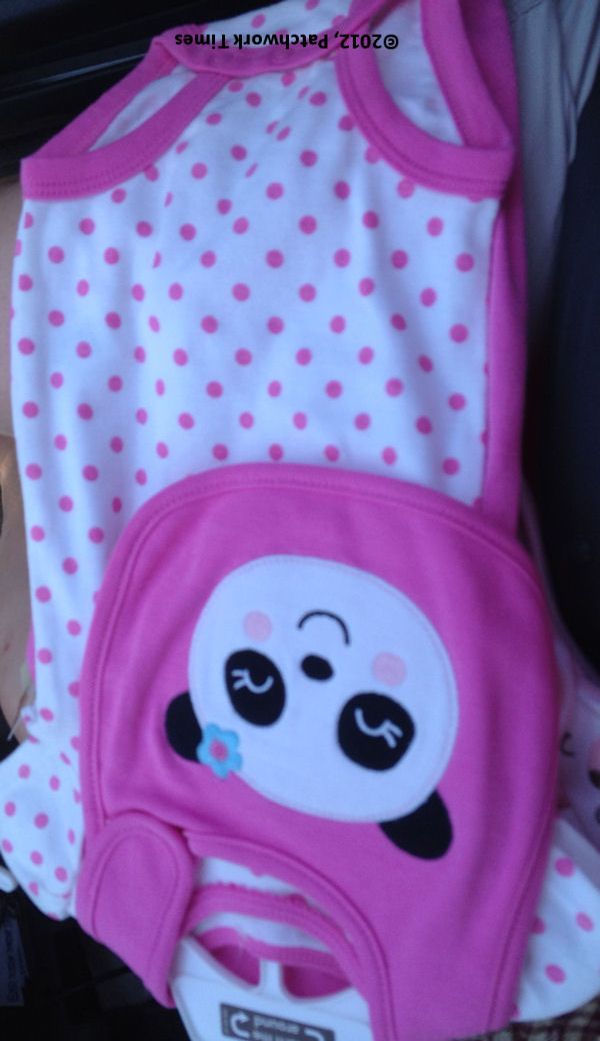 This one has a bib and it's a little short onesie but it has bottoms too.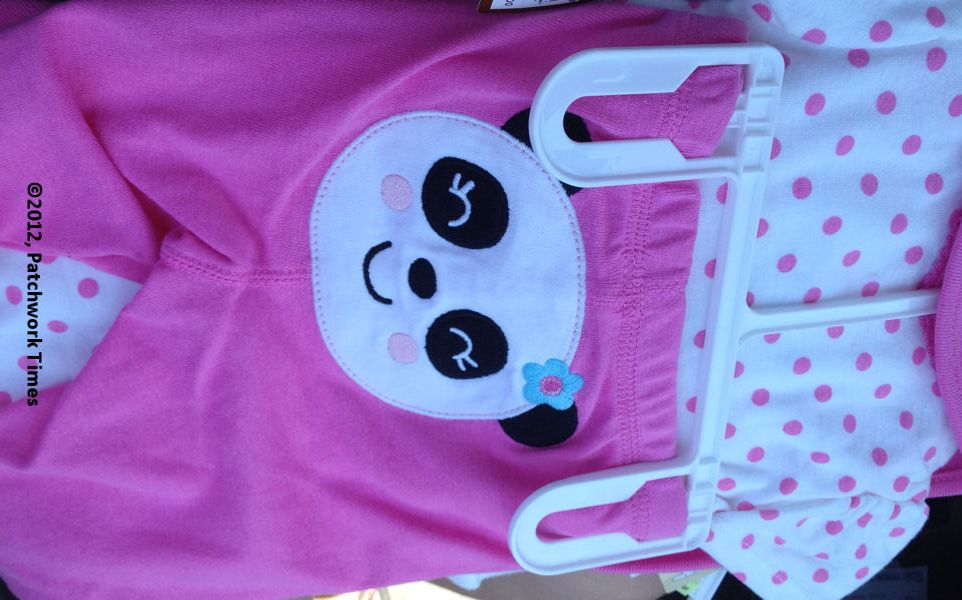 Two outfits are size 3 months and one is size 6 months.  I'm trying to be reasonable — not buying too much because I know they've bought some clothes and she'll be getting more at her shower.  But, I sure had fun buying baby clothes.
I wonder if Vince might want to go shopping with me this afternoon! 
  That's a joke . . I don't want to go shopping again.  If I'm lucky, the next time I have to go shopping will be to buy myself a new outfit for graduation . . when Baby "A" graduates!