While Vince was wandering the aisles in a flea market type place last week, I happened upon some old magazines . . really old  — some were from the 50′s and 60′s.
How about these dresses?  Remember this style?
I remember my grandma wearing dresses like this.
Somehow, I just can't see this ad appearing in any current magazines!

Look at this ad!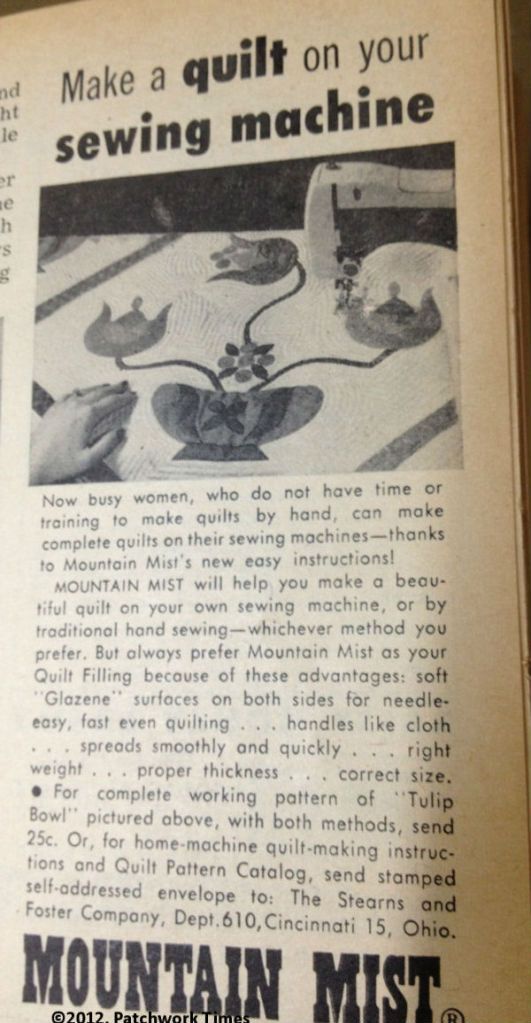 If you don't have the time or training to make quilts by hand . . you can make them by machine . . And, for 25¢, you could get the Tulip Bowl pattern or home machine quilt making instructions and catalog by sending a stamped self-addressed envelope to them.  How long since you've been able to get anything by sending a stamped, self-addressed envelope?
Times have certainly changed . . so much!