What sewing?  There was hardly any.  This was one of those days that if anything could go wrong . . it did.
After cutting okra tonight, I came into the sewing room for the first time and cut the binding for Adelina's two quilts, sewed the strips together and pressed them but didn't put them on the quilts.
Chad  asked me to bring his baby quilt.  It's a quilt that an elderly lady made when he was a baby.  I'm thinking I might not have even made him a baby quilt . . surely I did but I surely don't remember it.  Maybe I didn't.  Poor baby!  This is the quilt Mrs. Broussard made for him that he wants me to bring.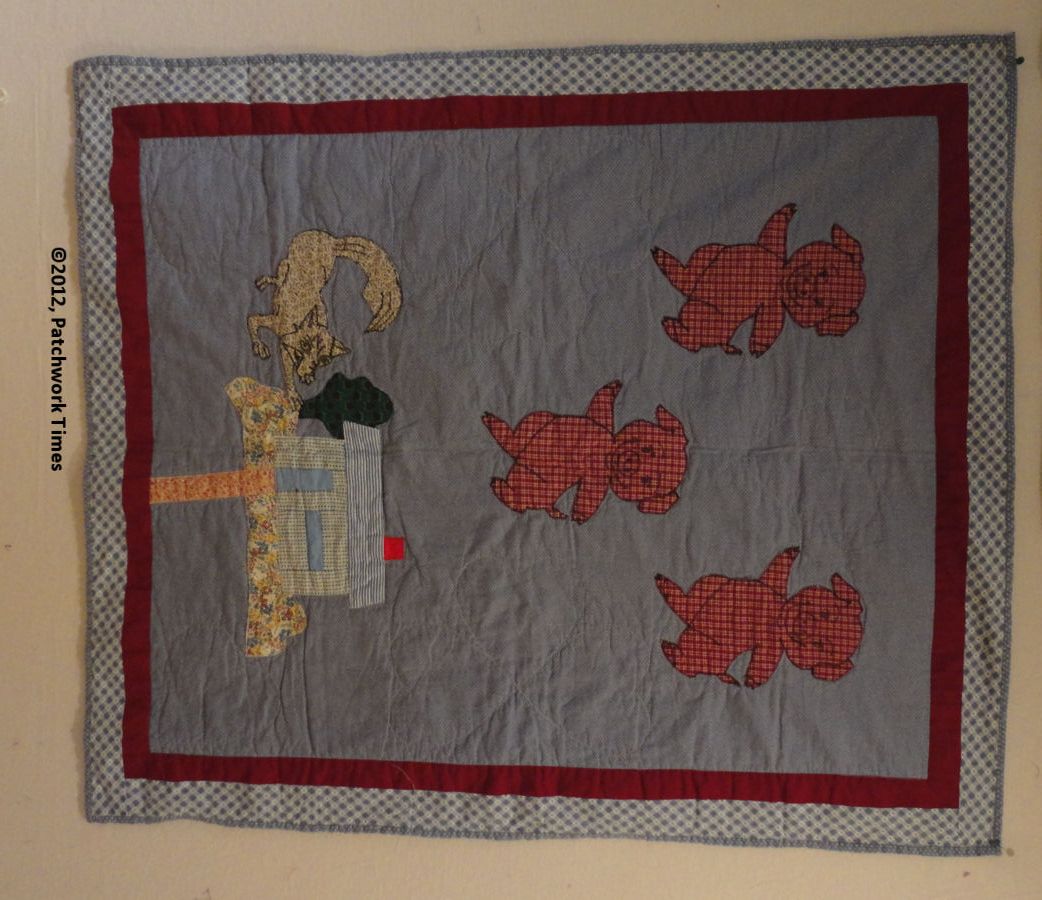 And, while we're talking about babies . . how about another picture of her?  This was the day she was born and they were still in the hospital.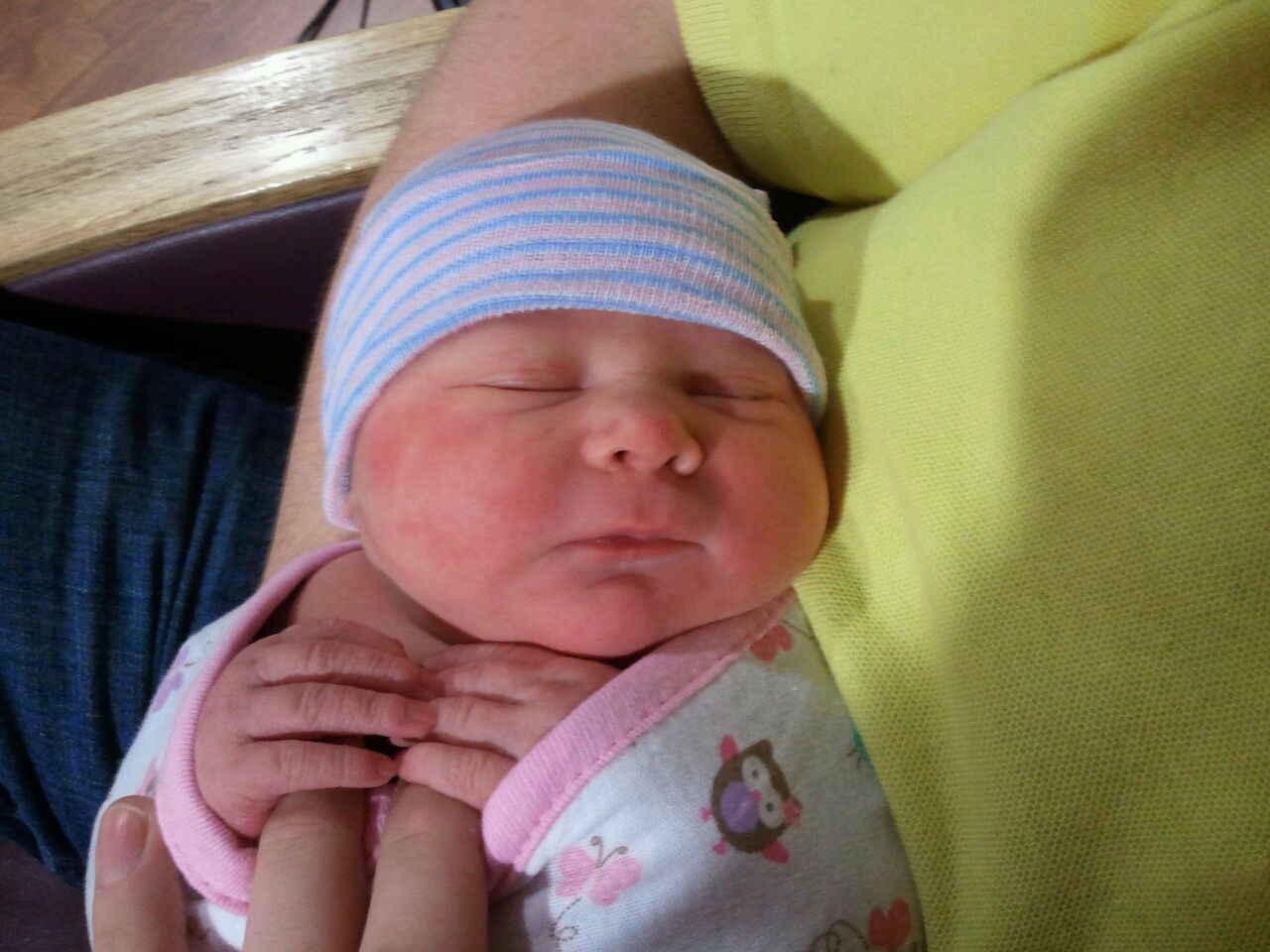 Chad was holding her and he thinks it's so cute that she wants to hold his hand!   Here's Chad's baby picture that was taken when he was born.  Do you see any resemblance?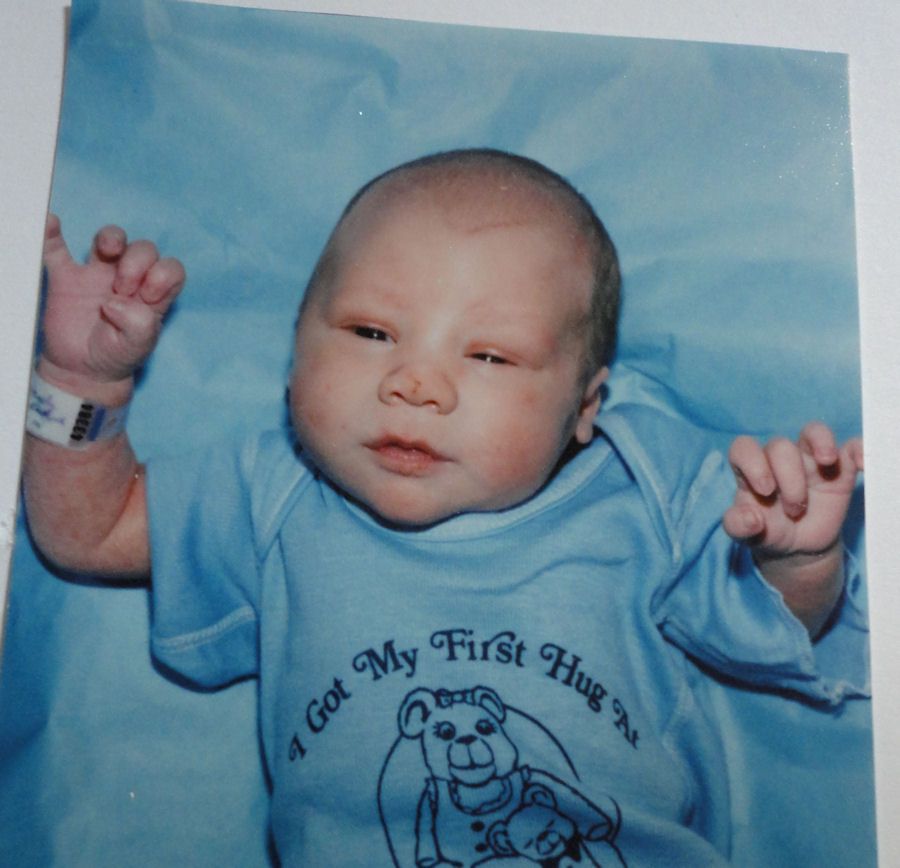 Chad was quit a bit smaller.  He weighed 6 pounds, 13 oz, and she weighed 8 pounds, 6 ounces.  She was one inch longer than he was.  It's hard to see from the pictures but in the ones I've seen with her eyes open, their eyes look similar, they have similarly shaped noses and top lips.  It's hard to tell and I haven't seen any of Nicole's baby pictures.
I can hardly wait to see her!!