Poor little Roscoe.  He cannot figure out how to get in to visit the hens.  13 hens.  No roosters.  We're torturing the poor little guy. They check him out through the fence but they aren't nearly as interested in him as he is in them.  They're full sized hens. He's a little Bantam rooster . . a short little guy.  But he surely is a pretty little guy.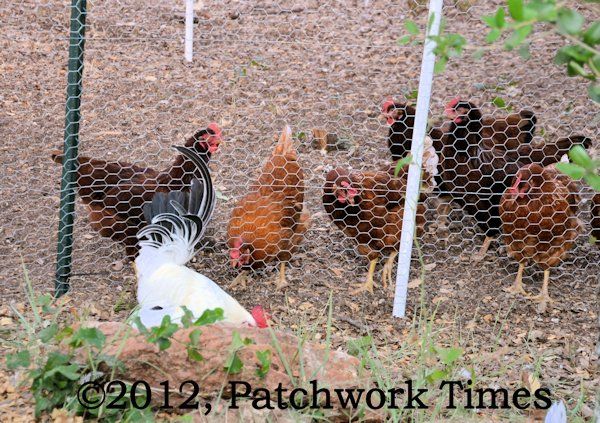 I think they're mostly concerned that he could be catching bugs before they hop through the fence, thereby depriving them of their treats.
But, Roscoe doesn't give up. He grooms himself.
He checks all his feathers and makes sure he's presentable to the ladies.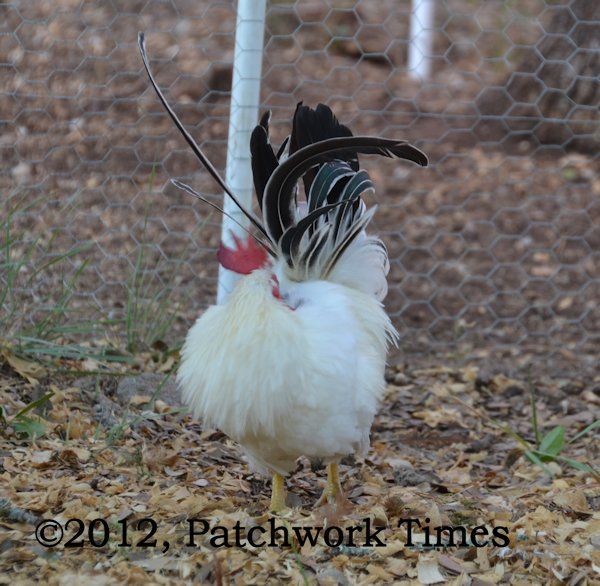 He crows.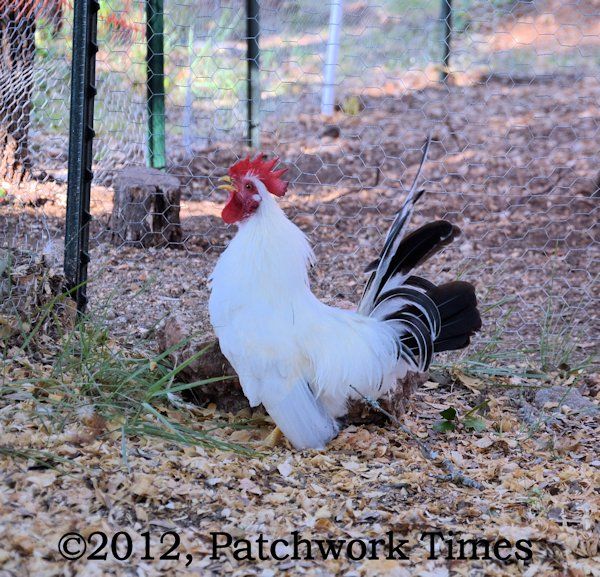 And he crows . .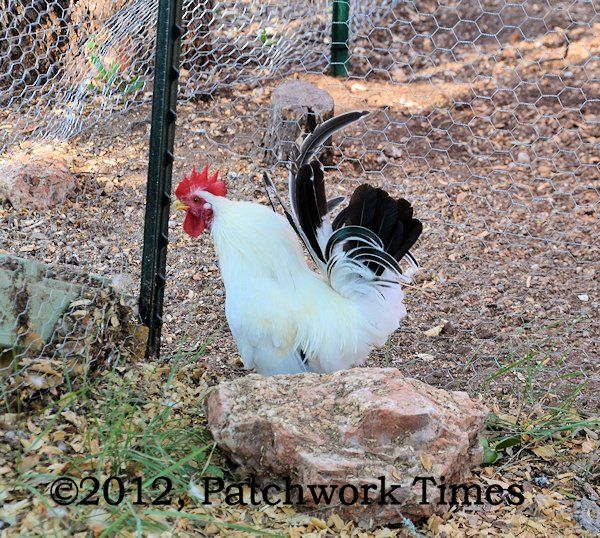 And no matter what he does, the ladies don't pay any attention to him.  And, then he remembers the commercial where the man is too short and he uses the shoe inserts.  Roscoe looks at his feet and he has no shoes so he doubts shoe inserts will do him any good.
He decides he'll climb up on the rock and maybe he will appear to be taller and then the ladies will look at him.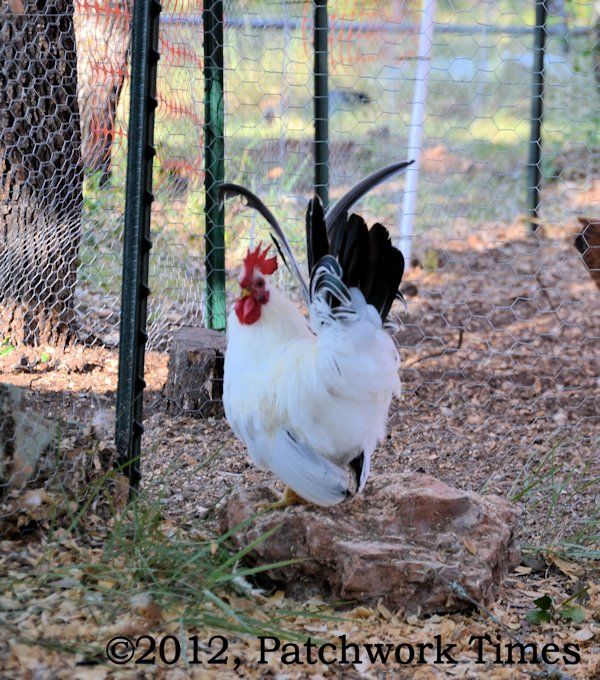 Didn't help much.  The girls still just pass him on by.  Roscoe can't figure out why getting a little taller worked so well for the guy in the commercial and didn't help him at all.  I told him . . Roscoe, you can't believe everything you see on TV.