Nicole's mom was babysitting and she dressed Adalina up in some of the clothes she, Nicole's dad and their parents wore as babies.  I never get tired of seeing pictures of her and I thought I'd share a couple with you.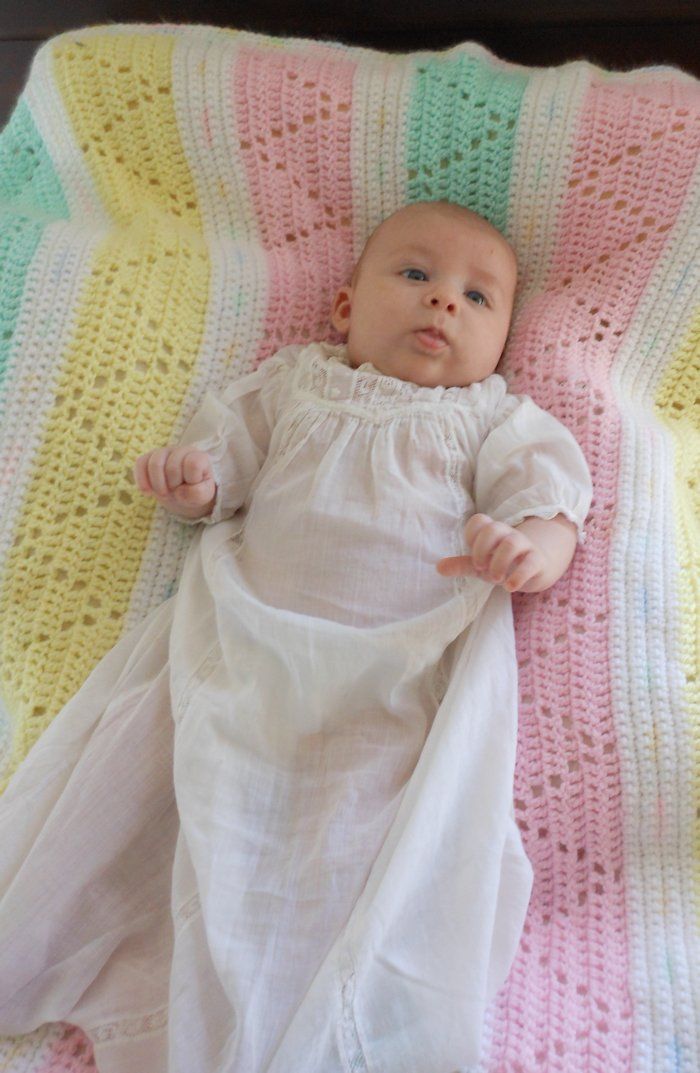 They got so many pretty crocheted baby blankets as gifts.  Years and years ago I did French Handsewing and smocking and love seeing the old outfits on her.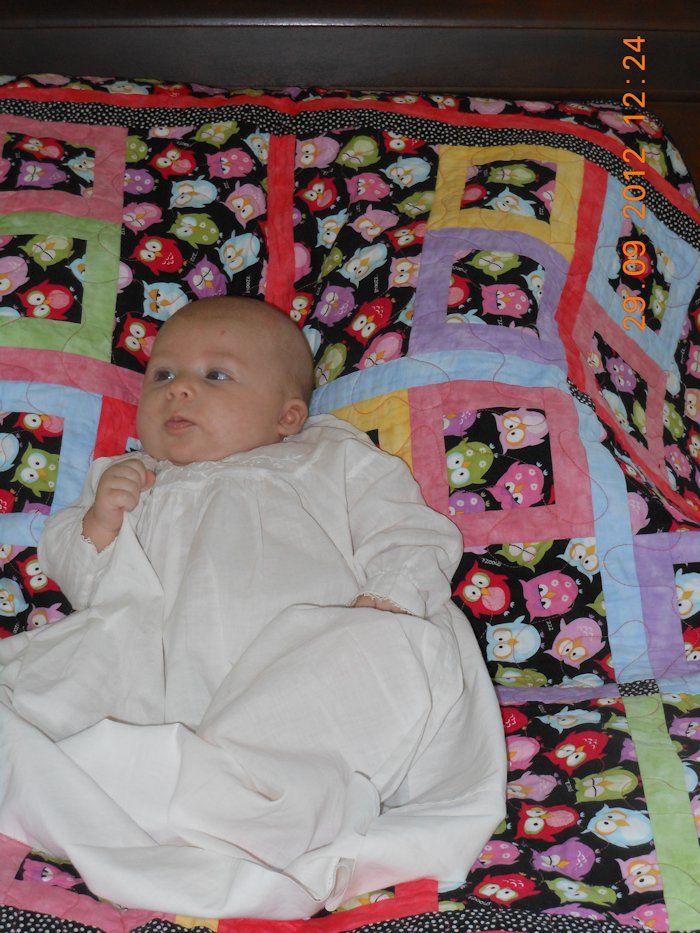 Maybe the owl quilt doesn't go with the vintage outfits but it was nice of Nicole's mom to include it in a picture.
I can hardly wait to get to Missouri and see them and hold her and snuggle with her.  Seriously . . maybe I should leave here today!