Grocery lists, "to do" lists, stops to make . . I live by lists.  I wish that I weren't so controlled by my lists but without them, I feel totally lost.  If Vince wants to stop at Wal-Mart or the grocery store on the spur of the moment, I can hardly do it because I don't have a list.
This morning I had to go to the dentist and was going to go to Kroger but decided to go to Wal-Mart instead because I needed toilet cleaner.  Yesterday I checked over our weekend menu and the menu for next week and made a long grocery list. During the night, I remembered two more things I wanted to fix and some things needed were not on my list.  I grabbed this envelope from the trash and by the light of the iPad, scribbled out this list.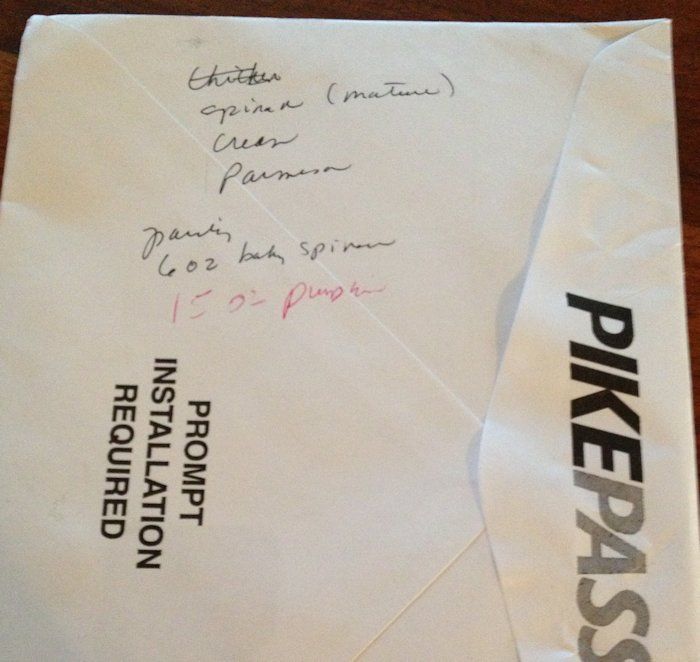 Do you think I put toilet cleaner on my list?  No!  The entire reason for going to Wal-Mart instead of Kroger and I forgot to get the toilet cleaner.  I was able to read my writing and did get everything on both lists.
As I was leaving Wal-Mart, Vince called and told me papayas were on sale at Kroger.  Would I please go by there and get some.  I grumbled but went by Kroger, only to find out that the papayas are on the ad for the sale that begins tomorrow!
I'm home . . pumpkin gingerbread is in the oven and my house smells so good!
Don't worry . . I'm not totally out of toilet cleaner and have already added it to my new list of things to get next time I'm a Wal-Mart.