During the summer, the cows must've been hanging out by the tanks because they sure didn't come see me much.  Yesterday I was heading out to go get my hair cut.  I glanced over to the fence and there were the cows.  Miss Red always stays behind because she knows I like her the best and I usually find a special treat for her.  Yesterday I ran back to the house and cut an apple in half for her.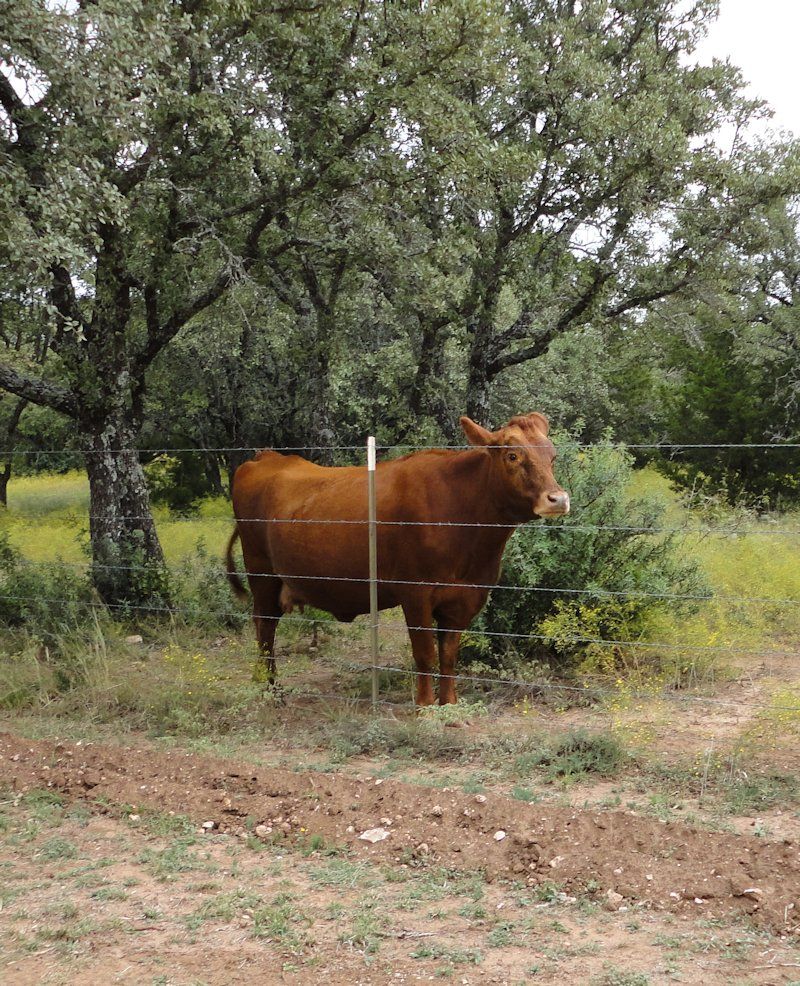 She's a little impatient.  She's so afraid the other cows are going to come back and she'll have to share.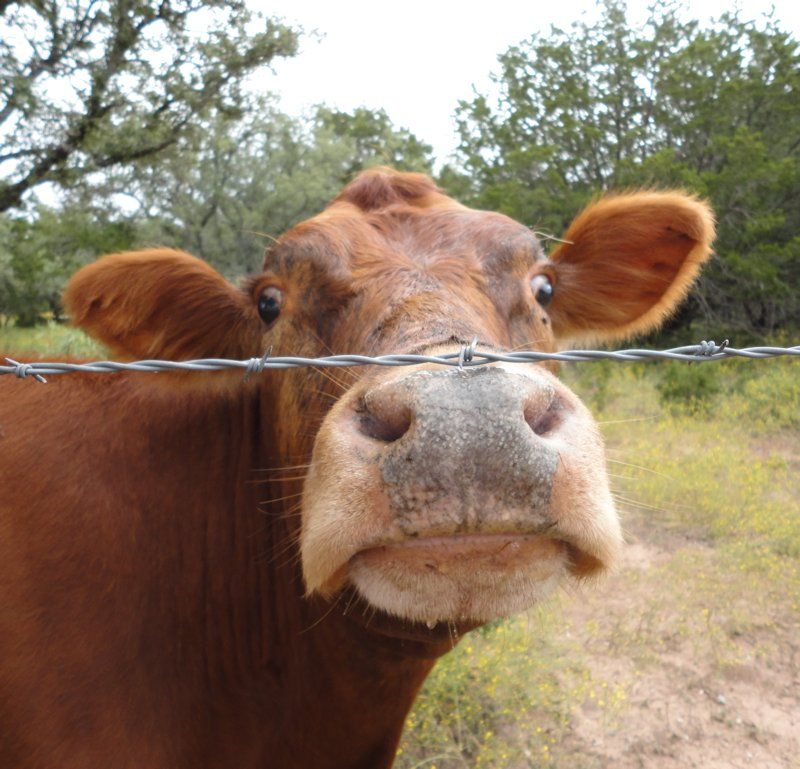 Yum, she loves apples.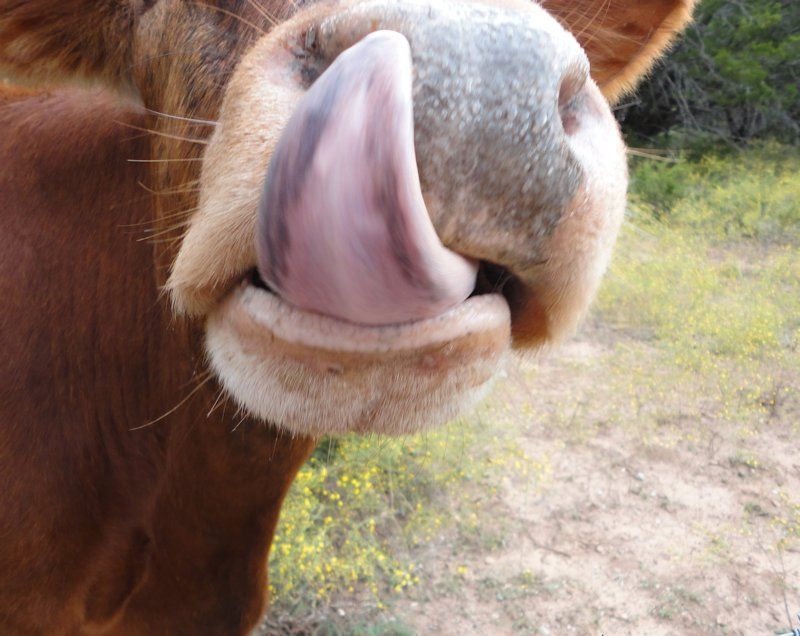 A side view reveals that Miss Red is going to have a baby . . probably sooner rather than later.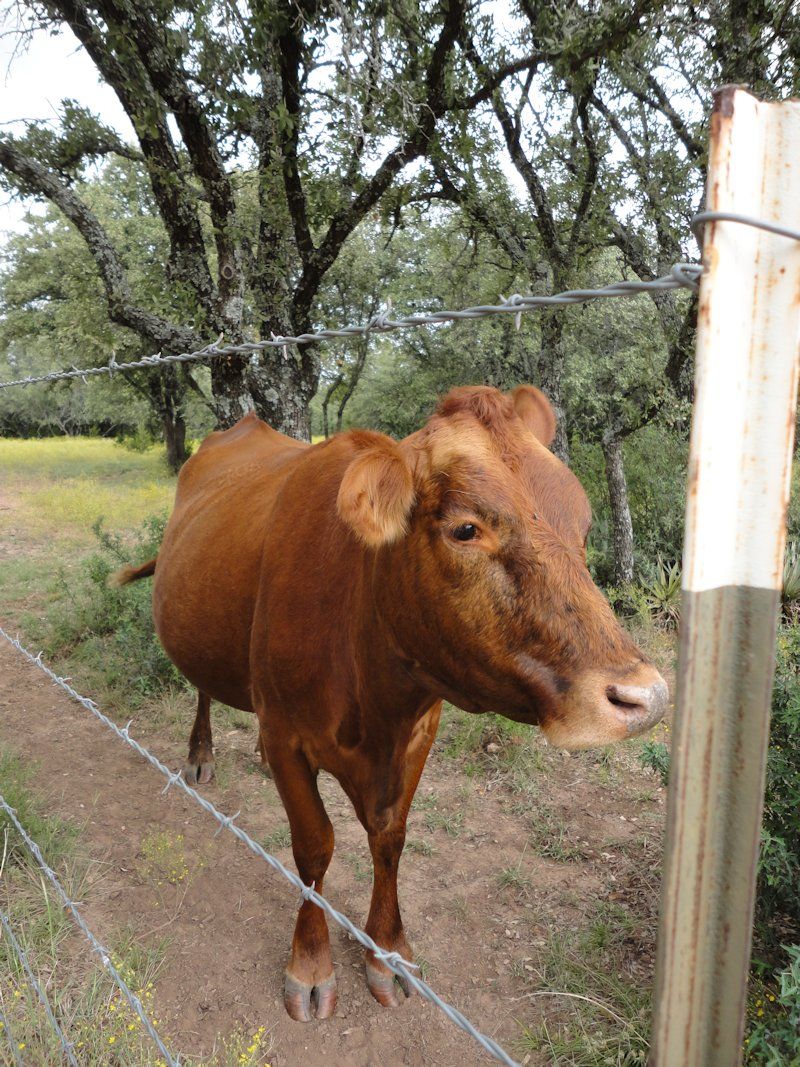 In fact, according to their owner, they're all going to have babies soon.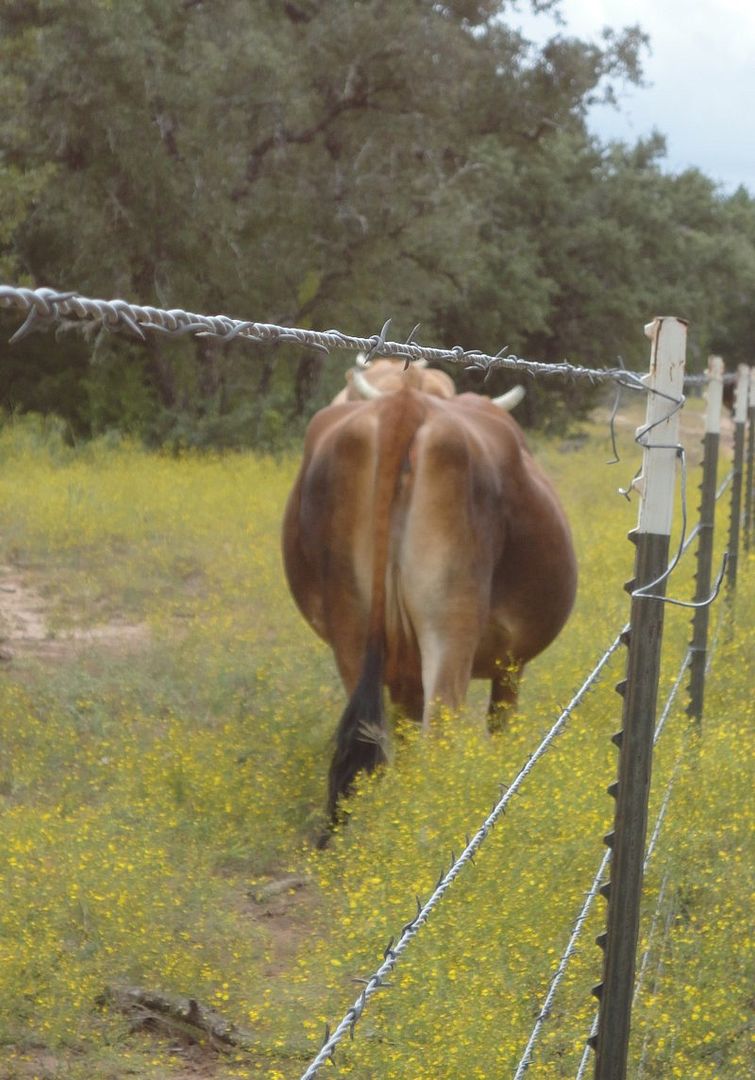 Between the chickens and the cows, I think our animal population is growing!