While going through memory sticks, I came across the photos of dinner one night this week.  It was a good dinner so I thought I'd share the pictures.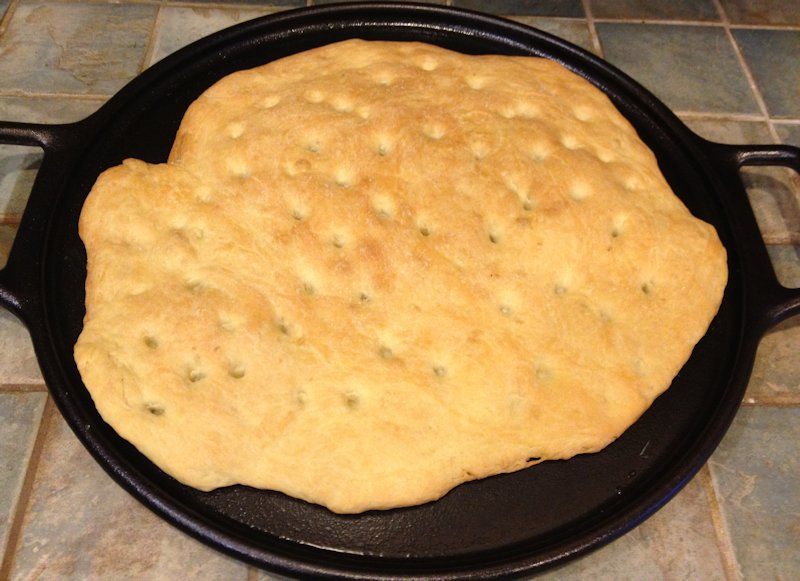 See what else my black iron pizza pan is good for?  Focaccia. This was rosemary focaccia and it was so good.  I made it thin so I could use the leftovers to make garlic fry bread to go with spaghetti tomorrow.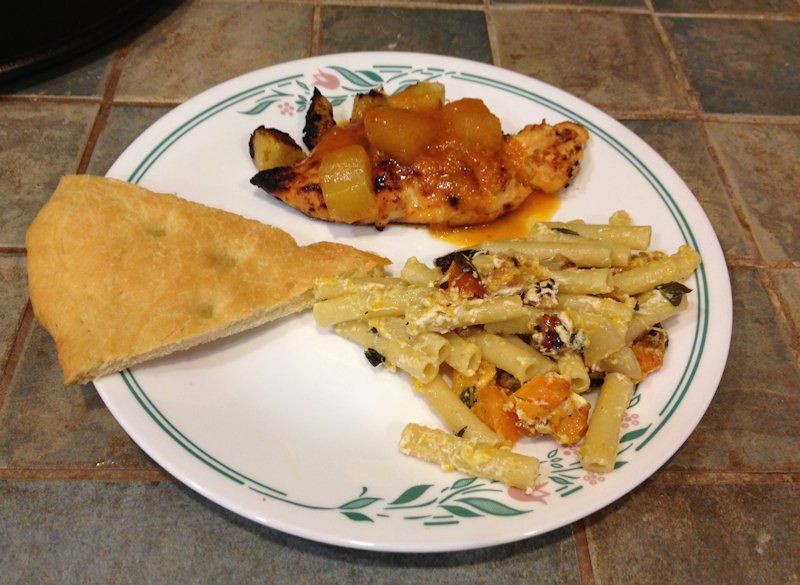 The rest of the dinner was the Pineapple Grilled Chicken and Penne Pasta with Butternut Squash & Goat Cheese (though I didn't use penne pasta because I used something I had at home that wasn't penne).
Have I said lately how much I love eating at my house?