Most of you guessed right about Vince.  He's the one I've drawn a circle around.  The arrow points to his good friend — the guy who's been his friend since college; the guy who finds things on my blog that he thinks Vince should know about and lets him know!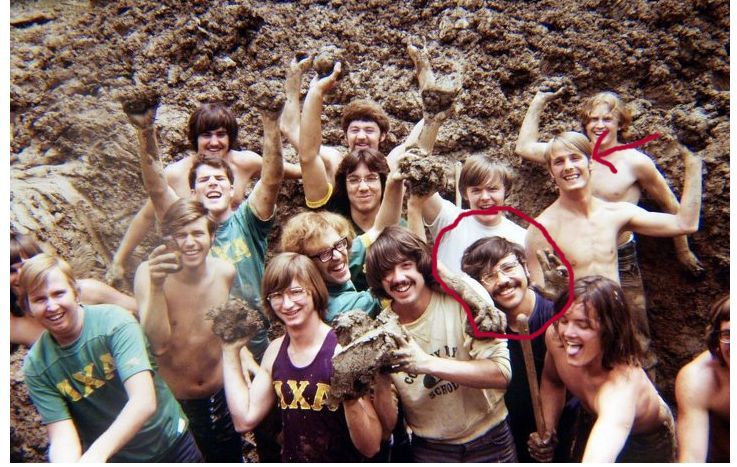 Was Vince a good looking dude?  It's a good thing I didn't know him then.  I'd have been chasing him around and he wouldn't pay any attention to me because . . well, I was way too quiet for him.  He was a wild child but thankfully he calmed down in his old age.
Vince looked at the picture and said "We were so darned young!"  And I said . . you were so darned cute!!  Wonder if he ever thought all that gorgeous hair would be gone and the mustache would be white?  No hair, white mustache and all . . I still think he's cute!