Most of the sock yarns I use are meant to be hand washed and not put in the dryer.  I'm asked often how I handle that.  I've never found it to be a burden to hand wash my socks.  Yesterday was sock washing day so I thought . . how exciting can this be? Washing a pile of dirty socks!  I'll just take pictures and write a blog post about it!  🙂
I keep a container in my bathroom cabinet and when I take my socks off, I toss them in that bucket so they don't accidentally end up in the washer.  I used to use an empty one gallon plastic ice cream bucket but every time I saw it, I wanted ice cream so I switched to a plastic bucket that I think is kinda like a small clothes basket.  When the bucket starts to get almost full and we have a sunny day (every day around here almost), I dump the socks in bath tub.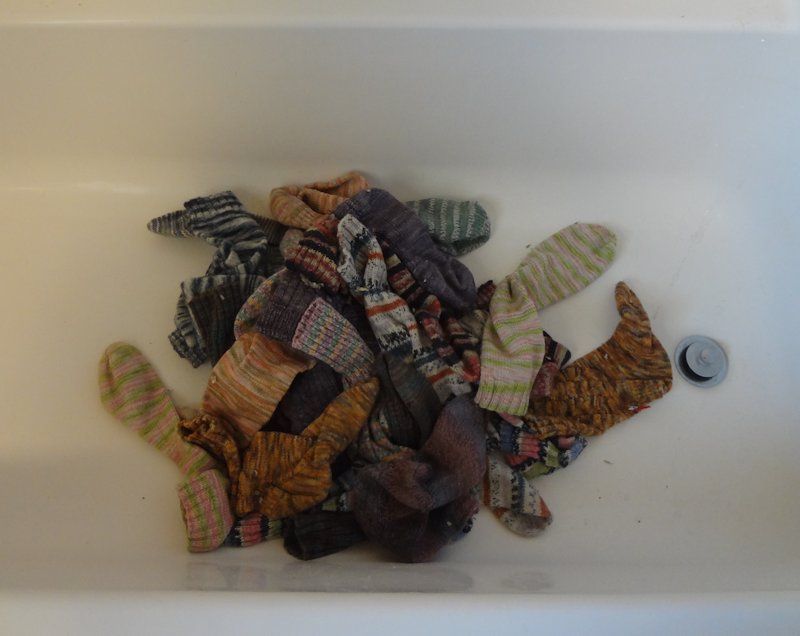 As I'm running lukewarm water into the tub, I squirt in a little pet shampoo.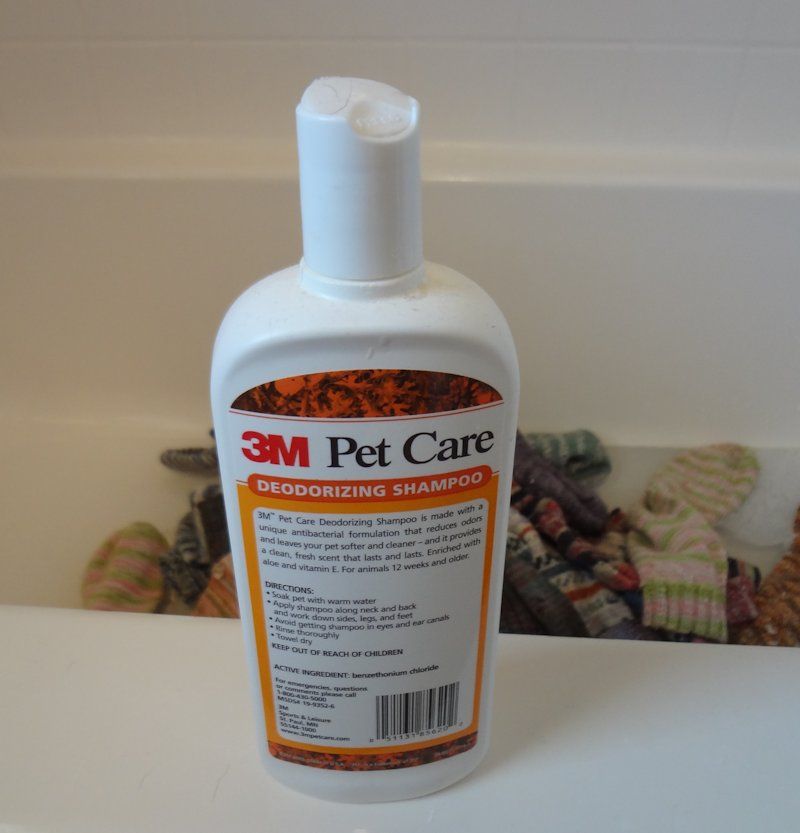 Socks come from wool.  Wool comes from sheep or alpacas.  Sheep and alpacas are pets . . so, why not use pet shampoo to wash my socks?  Besides .. it's 3M and I have it here.
I swish the socks around in the warm soapy water, then I rinse them by holding a couple of them in my hands under running water.  Then I squeeze (NOT wring) any excess water out of them and put them down on a folded towel.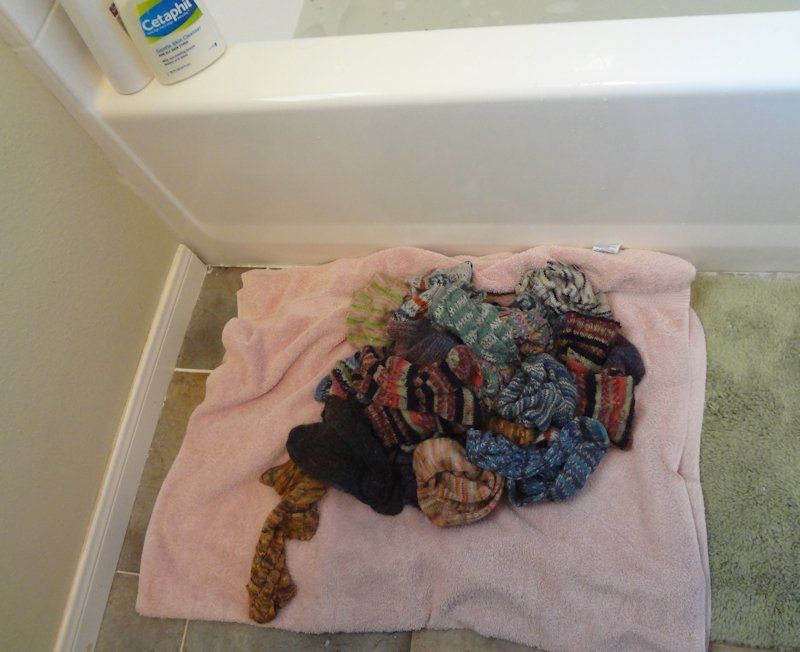 Next, the socks are rolled up in the towel and I will step on it and "smush" as much water out of the socks as I can.
On a table or, on the porch floor if there are no chickens running loose, I spread dry towels and then lay the socks out to dry.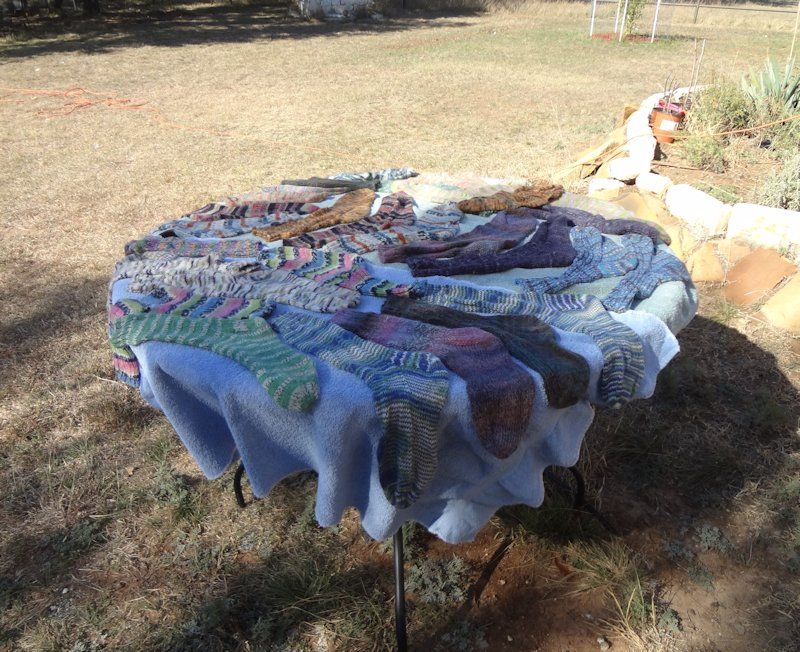 After a couple of hours, I flip the socks over so the other side can dry.  Here, where we have no humidity, the socks are dry within a couple of hours.
Simple as that!