This morning I awoke with a mission to do something about my boot/shoe situation.
These are the "boots" that I wear when I do wear shoes in areas that I consider safe, which is basically from the house to the sewing room.  These boots are soft (flimsy) and offer no protection against snakes at all.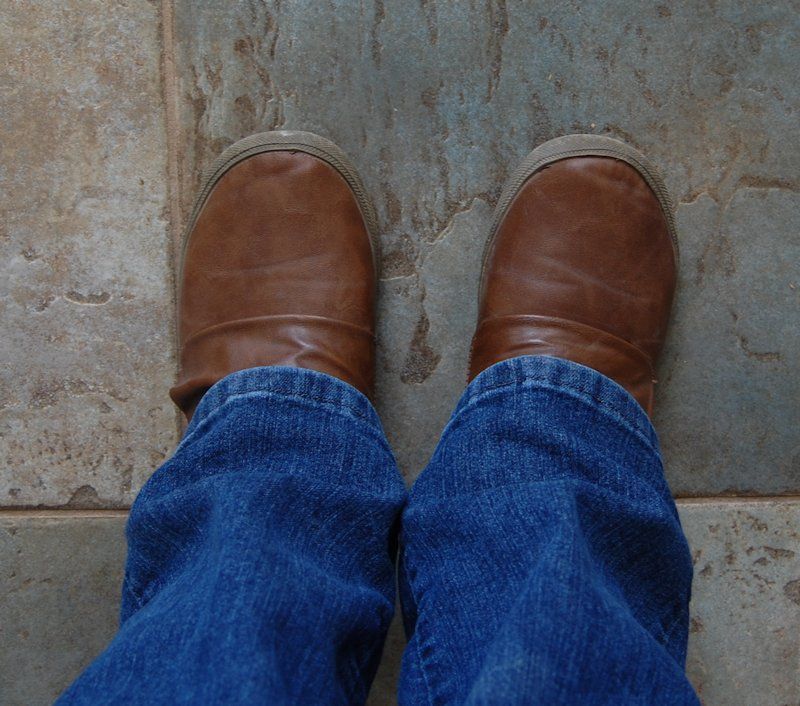 When the man was here bringing the new propane tank, I told him that when I walk up to the tank to check the gauge, I always fear there could be a snake under the tank.  He looked down at my feet and I was wearing these shoes, and he said "If you're wearing those shoes, you'd better fear!"
So often I plan to walk across the driveway to the sewing room and end up stopping by to check the propane tank or going to check eggs and these shoes offer little more protection than the flip flops.
I already had these boots.  These were my "snake boots" til we encountered a couple of rattle snakes.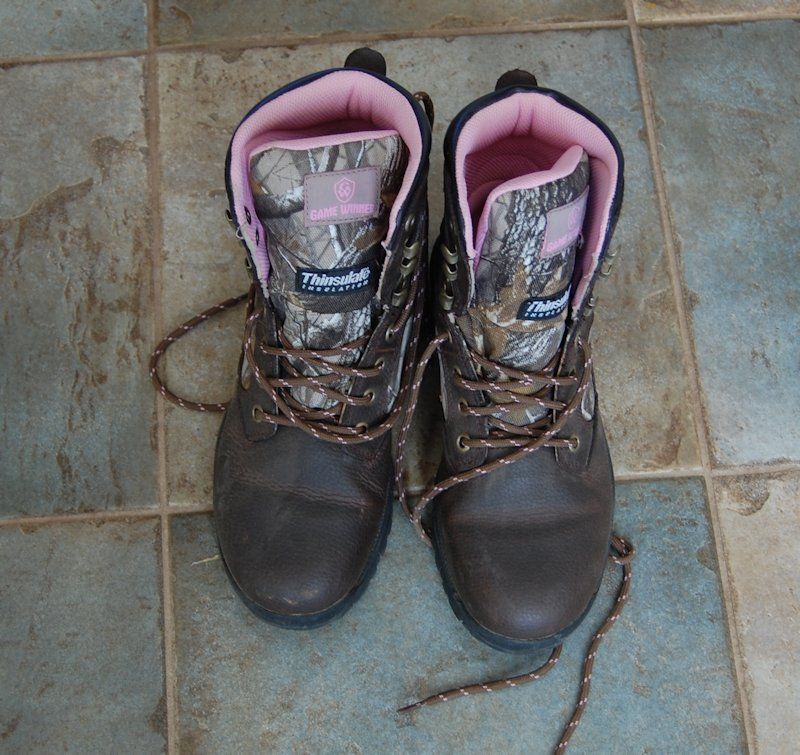 They're thick and hard and come above my ankles and they would protect my feet from a snake bite but don't offer much leg protection.
After coming across rattlesnakes and knowing how high they can strike, I got these: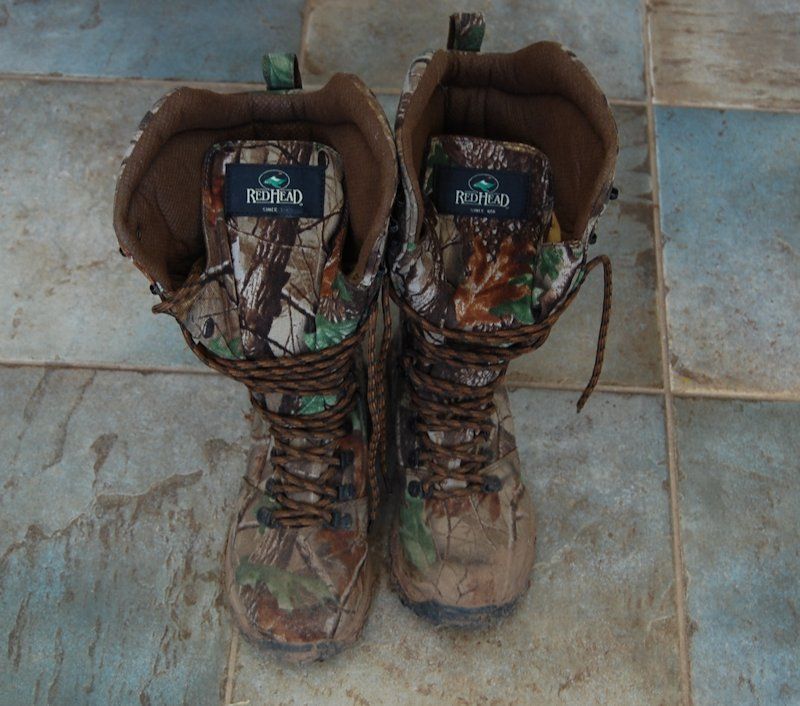 These boots come up to my knees and I feel pretty secure in them.  Normally when walking through the woods, these are the boots I wear.  These are definitely not boots I'll be wearing every day though.
This morning I told Vince that I wanted different safe shoes and I thought Tractor Supply had some on sale for $39.99.  I went there to see what I could find.  I didn't like the ones I found that were on sale, and the only ones I saw were $49.99.  They were hard and ugly.
But, then I saw these!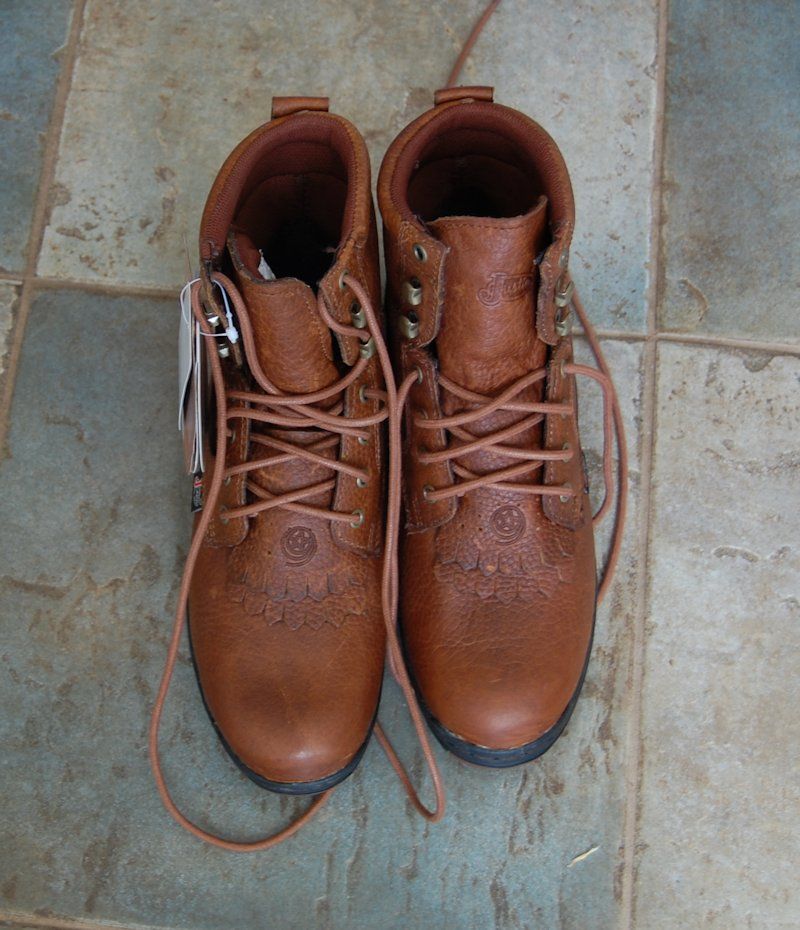 They're so pretty!  Maybe too pretty for the garden and chicken poop covered yard!  They're so soft inside and they're comfortable.  I like them a lot but they were not on sale and they were way more than I was planning to spend.  I tried on a few more pairs and nothing compared to the way these felt.  But, I did find these: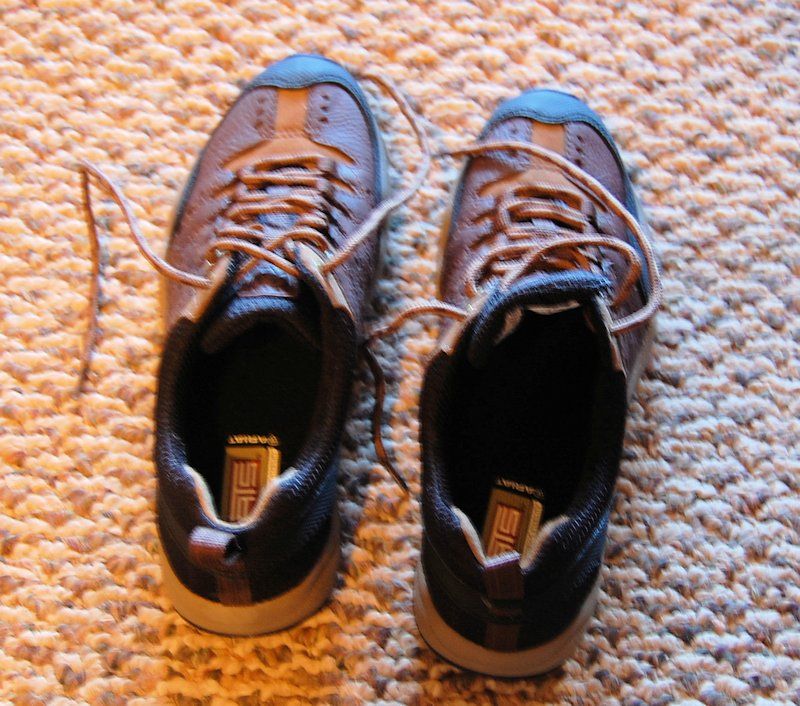 These are kinda like tennis shoes but they're solid leather — none of the meshy stuff on them.  They're real comfortable and while not very good for snakes, they have to be better than flip flops and I can actually see myself putting these on every day.  They weren't on sale either.  I debated with myself about buying two pairs but really, I so rarely buy shoes.  I decided I'd just do it.
As I was checking out, guess who walked in . . just in time to hear the total for my two new pairs of shoes!  Yep . . and all he wanted to know was . . what happened to the $39.95 shoes you came in here to buy?  I changed my mind .. I'm a woman and I have that privilege!  I don't think he agreed.