Friday morning I was in the sewing room sewing away .. doing just what I had planned to do all day.  Vince's daughter is here visiting and they had gone to do some running around.  When they came back shortly before lunch, they had decided we were going to Santa Anna for lunch.  After lunch, they walked down to visit some shops and I ran into the quilt shop.  I had wanted to see if they had a green batik that would work for my Back to Square One Mystery Quilt.  I've had such will power this whole year when it came to buying fabric but something happened.  Maybe I ran out of will power!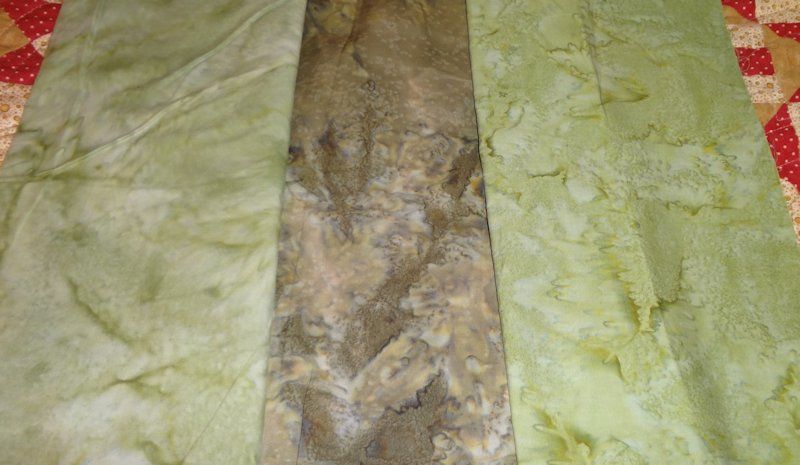 The green on the right is the one from my stash.  It's just a little too bright.  The one on the left is perfect!  Score 2 yards!
I want to make a quilt for Nicole's mom.  Nicole said her favorite colors are cobalt blue and yellow.  This is a Moda Marble and it's cobalt blue so I figured I should get it.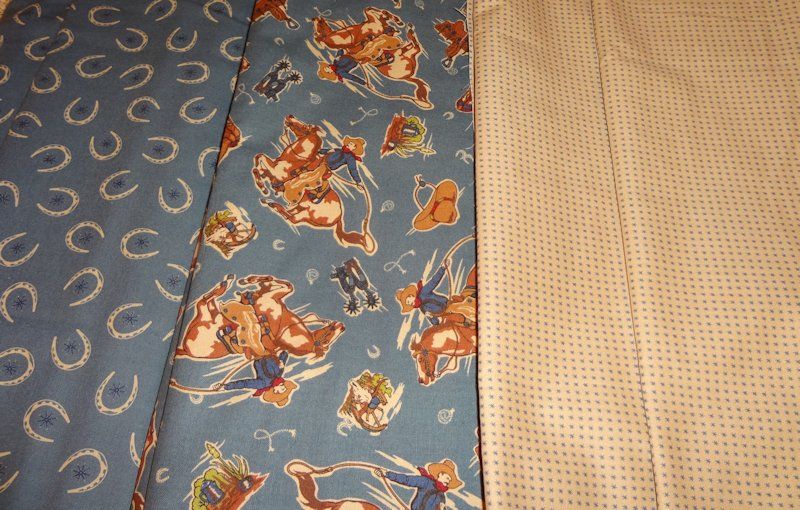 On the sale rack, I found three pieces of the Rawhide line in blue.  I need to make a quilt for a man . . a real Texan . . and I thought this would make a great quilt for him for next Christmas.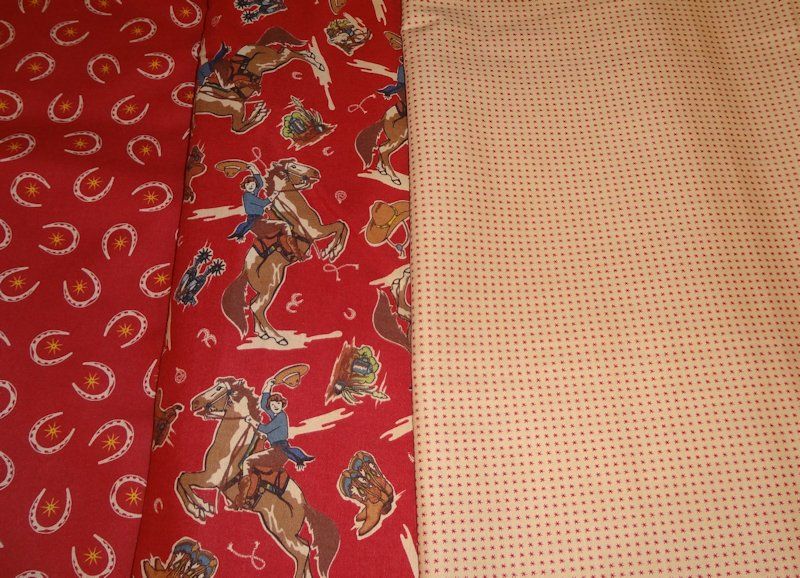 They had the exact same fabric in red with cowgirls on it so I thought I could make a quilt for his wife too!
It's not like I was stashbuilding . . I have a plan for every piece of fabric I bought so that's good.  It all still gets added to the Stash Report tomorrow but hopefully, soon it will all be in the "used" column.