Just when I think there's not one more square inch of space in my sewing room . . not one more thing can be dumped in there, I find four pots of tomatoes.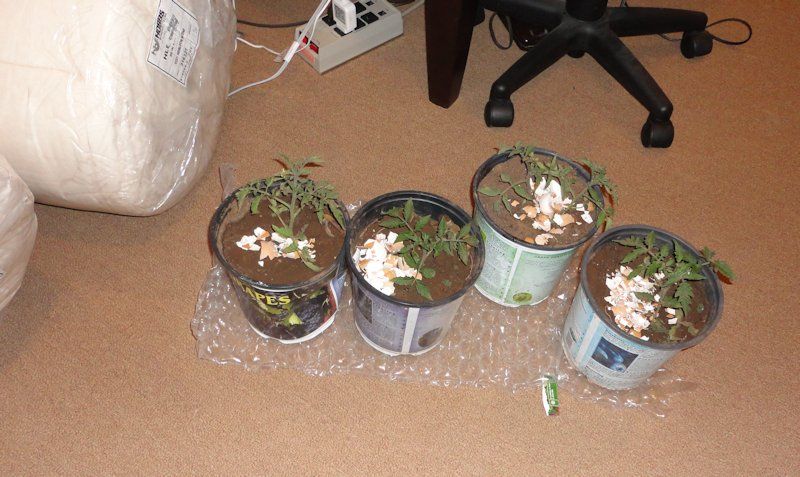 These are the volunteer tomatoes that came up from the summer garden and I couldn't just let them freeze so I dug them up and potted them.  The white foreign substance is crushed egg shells.  The tomatoes had to be brought in and we were afraid putting them in the shop, which isn't heated, on a 17º degree night might resulted in frozen tomato plants so . . where else could we put them?
Yes, batting was on sale and three more rolls managed to end up here.  So far, the rolls are laying in the floor and have not found a location but they're in my way and must be moved very soon . . maybe by the end of the day today.
Yes, 2013 needs to be a very productive year for me.  Lots of batting to use and lots of fabric to use.