When we were getting the driveway/gate done, every time the fence guy or Vince would ask me what I wanted, my response was always the same . . "Make sure an 18 wheeler can get in and out!"  In one of our moves, they had to shuttle everything by U-Haul truck to the 18 wheeler that was parked some distance away because it could not get in and out of our long, curvy, steep driveway.
The trucking company delivering the grill and chipper had told Vince they were bringing them on a short truck with a lift but when the guy called to tell me what time he would be here, he told me he was in an 18 wheeler.  I told him I wasn't so sure about how that would work but I would make sure Vince was home when he got here.
Vince met him at the driveway, which dips at the highway and the driver knew he was going to have an issue with that . . and he did but he was already half in the driveway and half in the highway so he had to finish.  He parked at the end of the driveway and drove down to the house with Vince in the pickup and no, he said one of the curves in the driveway was too tight with the trees too close to the edge for him to make that curve and once he got to the house, there was no place he could turn around.
I figured this was no time to say . . All I asked for a was a driveway that was 18 wheeler friendly!" so I didn't say it.
The truck didn't have a lift and the driver and Vince managed to get the grill in the back of the truck and bring it down to the house, unload it; then go back to the 18 wheeler and get the chipper which halfway didn't even fit in the back of the truck because of the cover, even though they had the cover open as high as it would go.  But . . the chipper and the grill are here.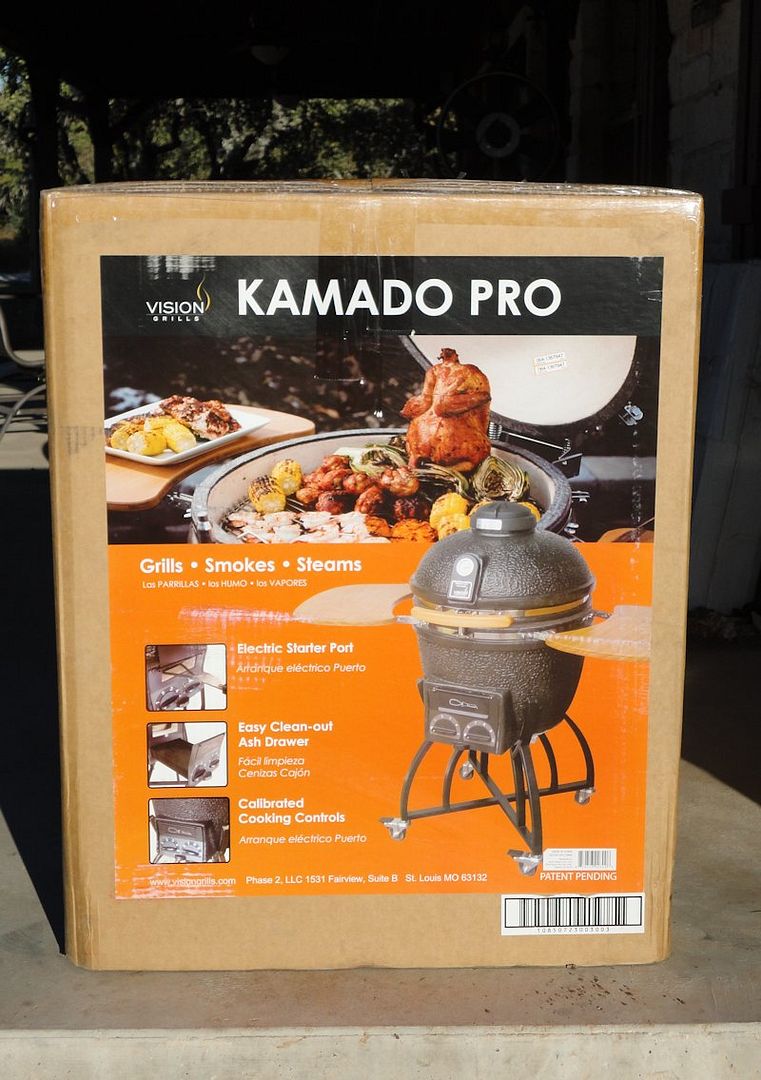 It's actually put together now but the pictures are on the memory stick that I can't read.
The 18 wheeler managed to get out of the driveway, again dragging bottom at the end of the driveway.
I said to Vince "What are we going to do when we move again?"  Know what he said?  "Guess we're never moving!"  Will y'all please remember that and when he comes home and tells me that we're moving . . you can all back me up and remind him that he said we were never moving again!