Last night I made these cookies.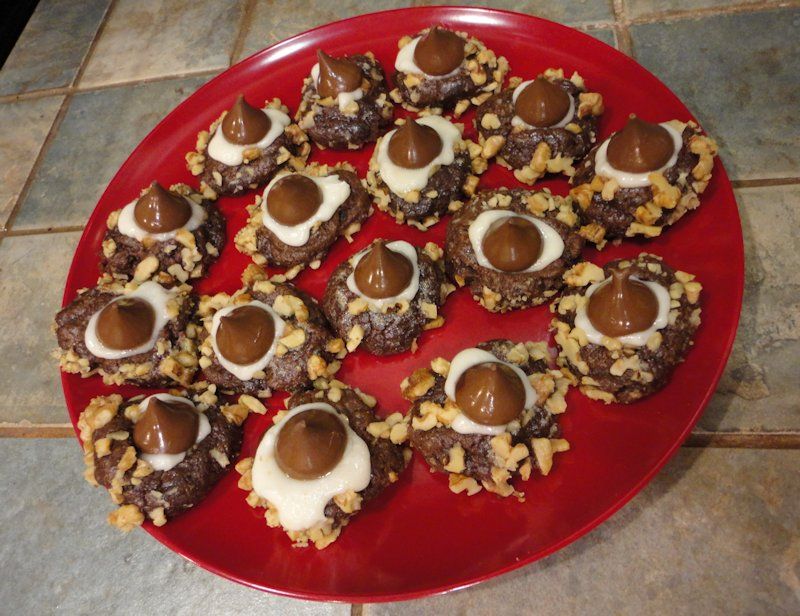 This is the recipe I used and I made no changes.  They're definitely pretty.  It's too much chocolate for me so I didn't try one but I was talking to my neighbor on the phone as I was finishing them up.  It was close to 9 p.m. and she was coming home from having been to a church function.  I told her I would bring them some "tomorrow" but then I said "Hey . . if you want to come by the house, I'll give you some while they're warm."  She did come by and then she called and told me they were delicious so I'm taking her word for it.
Vince had a sleep study test at the hospital last night so he hasn't tried them yet but I'm guessing he will approve too.