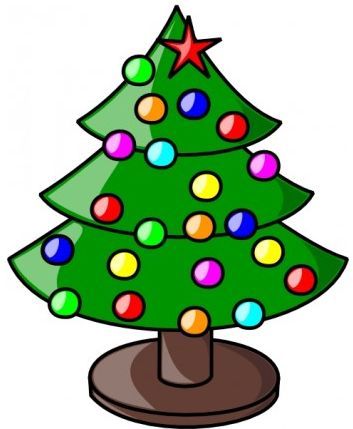 While so many are hustling and bustling, visiting with family or awaiting the arrival of family, we're having a very quiet Christmas this year.
Chad is only off Christmas Day and even if he had more time off, this is a good Christmas for them to spend with Nicole's parents.  Nicole is the first one in their immediate family to move away from "home" and it's good that she's close enough that they can leave when Chad gets off work today and go to her mom and dad's.  Vince asked if I wanted to go to MO for Christmas but I told him no . . we would be in a hotel and it seems more appropriate for Chad and Nicole to spend this year with her parents.  My parents were here for Thanksgiving so we're not going there and they're not coming here for Christmas.
As far as cooking, there's not going to be much of that going on.  The neighbor is smoking a turkey and ham and had plenty of room on his smoker so they asked if we wanted to put something on there so we're putting a turkey on his smoker.  I'll fix something to go with it but not much.  I didn't even make a pie or a cake!  We'll have cookies and maybe sticky buns for dessert.
As far as gifts, Vince and I don't buy for each other.  We get what we need/want throughout the year and in the past couple of months, it's been a loveseat, recliner, stove, freezer, washer, dryer, grill, chipper, wood splitter .. and those are just the big items.  Because of a crazy deal we had to make in order to get this house and land, we gave the seller an option to buy it all back within two years of the sale, if he needed it in order to make a sale on the big house on the big piece of land go through.  He did not need our house, the big house has sold and the buy back offer is no longer effective so, as soon as we knew this places was ours as long as we want it, we had a lot of catching up to do so . . we're not spending anything else for a while  . . I hope!
I guess all this means one thing . . I'll spend the day sewing!  Safe travels to all who are on the road or in the air.  Merry Christmas to you all!