Here are a few photos that were sent to me from Nicole and her mom.
She was opening her presents!  So nice to see that Chad got dressed up for Christmas.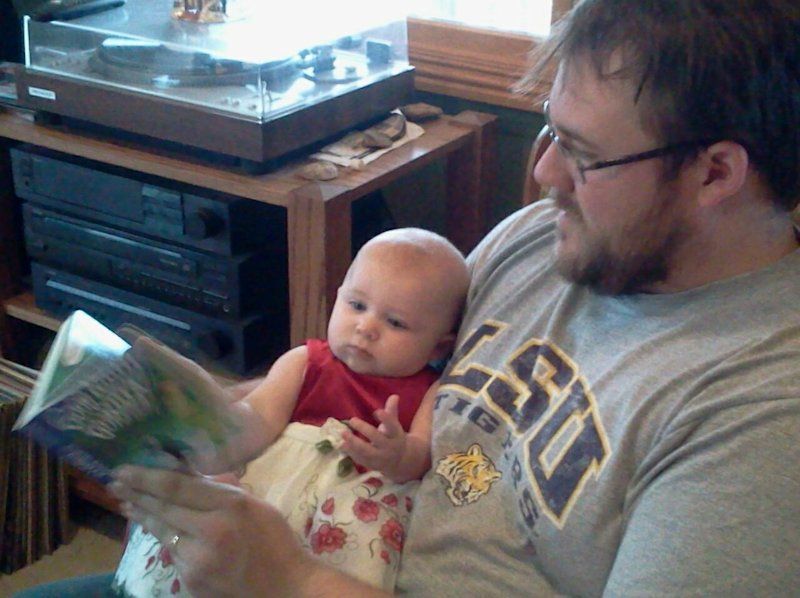 Not sure what she's doing with her hand.  I think Nicole reads to her a whole lot.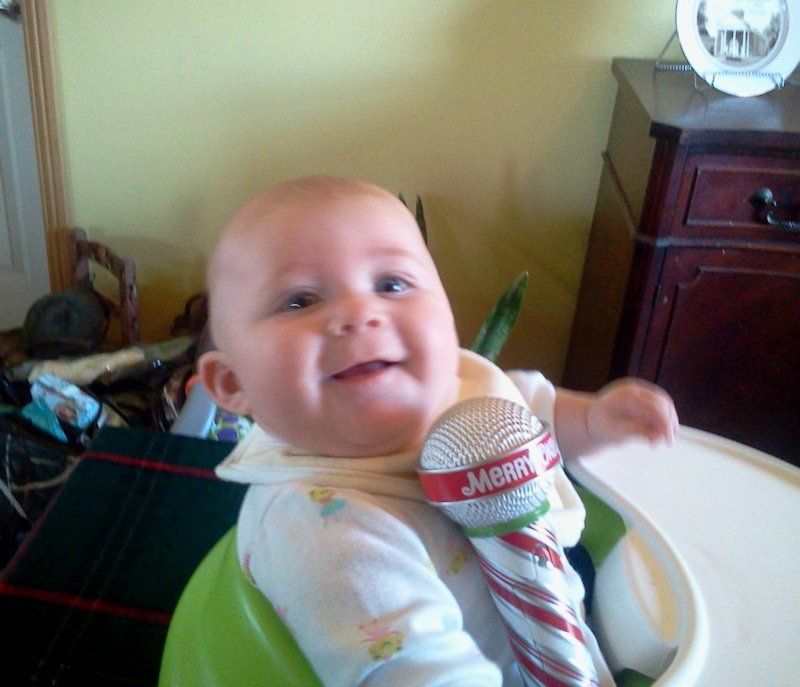 Looks like it was Addie's turn at karaoke.
I cannot, cannot, cannot wait to see her again!