Before we talk about Comfort & Joy, with regard to the Back to Square One Mystery, several have asked that I include the finished sizes of the pieces in the instructions.  The reason I have not is because in the first two clues, January and February, there will be some weird sized pieces and some folks would panic just seeing the factions.  If you cut your pieces according to the directions given and you make accurate 1/4″ seams, there's hardly any way you can go wrong.  Beginning in March, I believe most of the pieces will be in increments of 1/4″ so . . bear with me.  It's a beautiful quilt and because of it being a medallion, these first couple of months just have some "not so normal" numbers.
Now . . Comfort & Joy . .
For January, I'm working on the "Home" or "House" block .. top left corner of the top.  Pat has an instruction sheet included and it lists the sections as Section 1, 2, 3, etc.  We'll work in that order.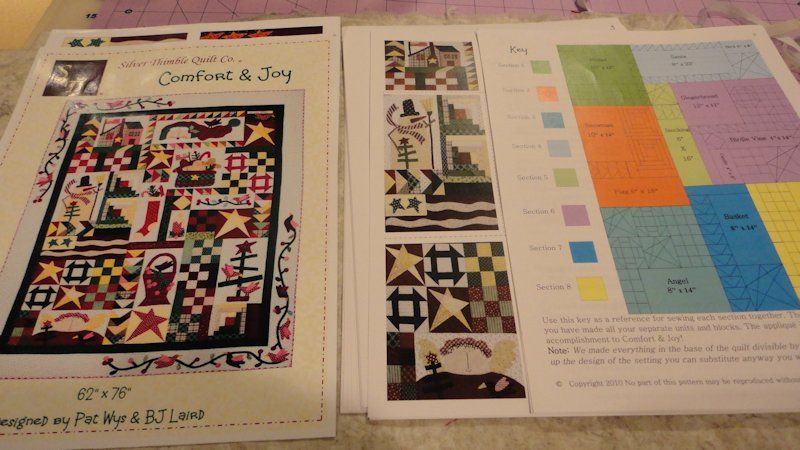 It's the green section we'll be working on in January.
I have this background fabric.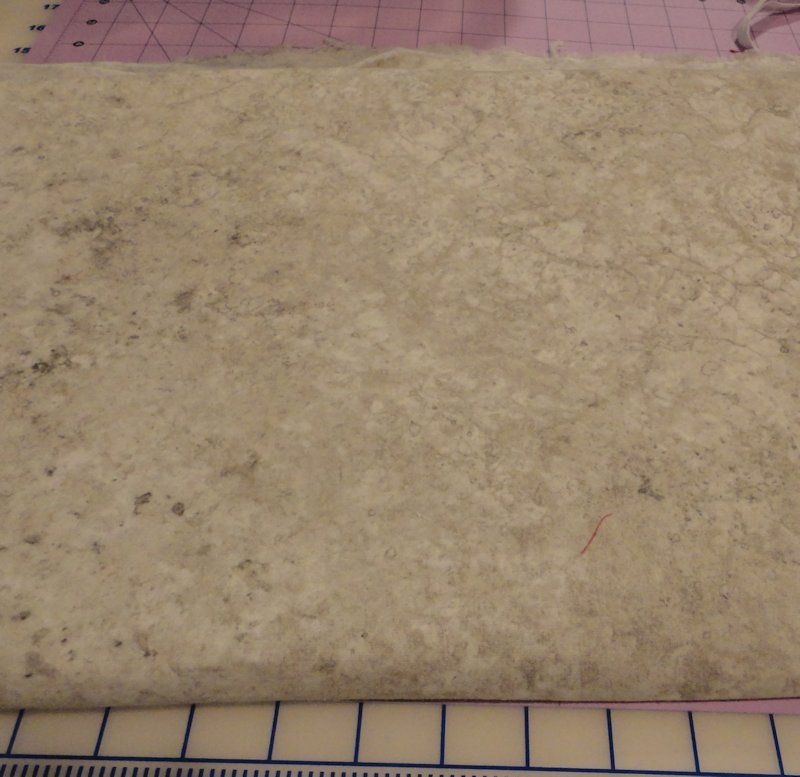 You know what it reminds me of?  Dirty snow!  If you live where it snows, you now how you feel about dirty snow.  Why do I have this fabric?  Why do I have a whole bolt . . 15 yards . . of this fabric?  Beats me but I think it really might work for the background on the applique and to use it in some of the piecing.
The February Comfort & Joy post will include a link box for sharing your progress on the January section.  The February Comfort & Joy post will go up on February 2.