I'll bet you're all hoping to see useful and/or happy information but the topic for this third day of 2013 is . . vultures!  Around here there are turkey vultures and black vultures.  Probably lots of other kinds of vultures.  I don't know.  I do know two things about them.
They're butt ugly.
It's against the law to kill them!  That's what I've been told anyway.  I was worried they would get my chickens but everyone assures me they only mess with dead stuff.
In Missouri, when a deer or other large animal was hit and left on the side of the roadway, the highway crews came by and picked them up . . real quickly!  Not here . . that's the job of the vultures.  Out in the country, almost every pole you see has a vulture sitting on top of it.  There will be a dead deer on the side of the road and vultures from far and wide converge on the carcass and within hours, there's just a pile of bones left.  They pick the bones clean — real clean!
Of course, we have our own vultures.  Morning, noon or night, I walk out the door and there he is.  Atop the electric pole.
The first few months we were here, I could yell from the door and he'd fly off.  Then I had to walk halfway to the pole and wave my arms and he would fly off.  Now, nothing I do sends him on his way.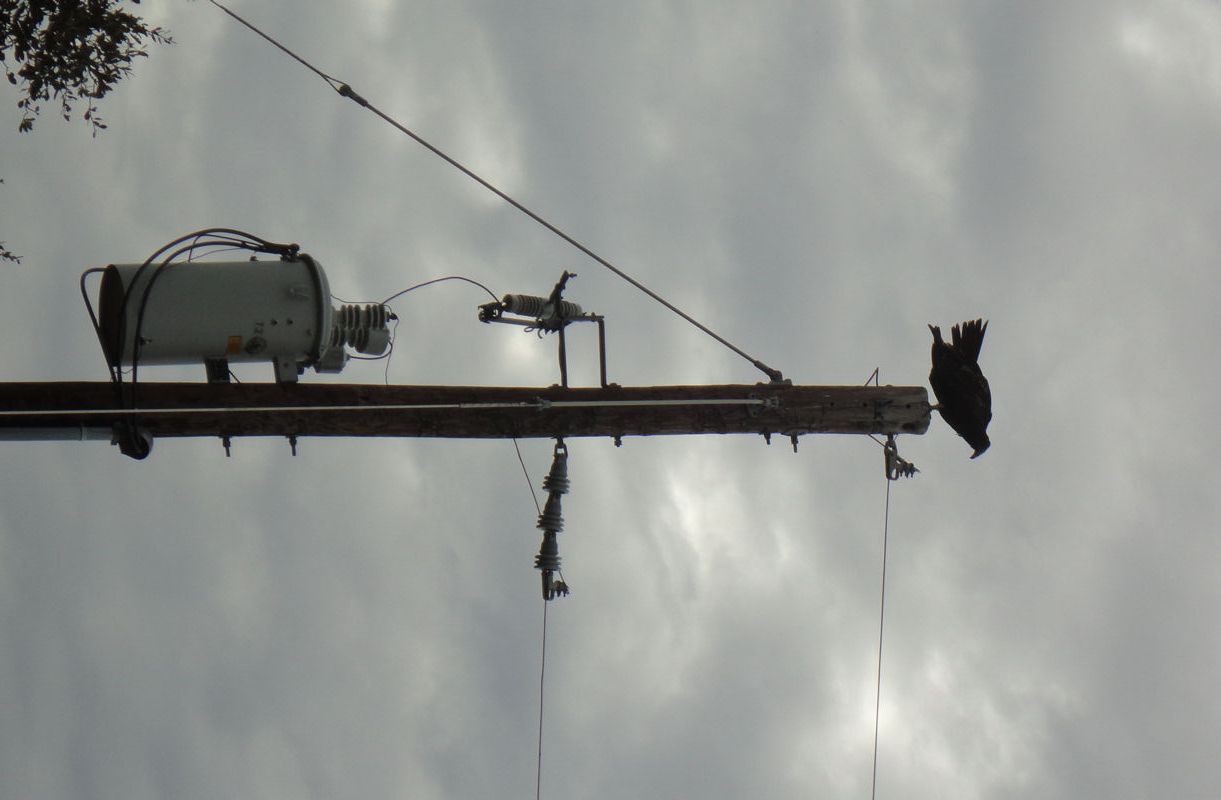 He sits up there like he owns the place.  I think he knows I can't do anything to him.  It wouldn't do me any good to do anything to him because another one would probably take over residence atop that pole.  I guess after seeing him up there every day for over a year, I might miss him if he was gone.
There was one sitting on a pole midway down the driveway.  He wasn't used to us driving that way and once we got the driveway finished and began using it, he would fly off every time we drove down the driveway but he's used to us now and he doesn't even fly away.
Sure wish they liked S-10 pickups!  That's about the only way we're ever going to get rid of it!
Maybe tomorrow I'll have a better topic for your early morning reading!