It isn't real often that I'm totally enamored with a non-quilting magazine.  There are quite a few that I like and will pick up when I see them IF they have several articles that excite me.  But, today I received the Sprin, 2013 issue of Capper's Farmer magazine.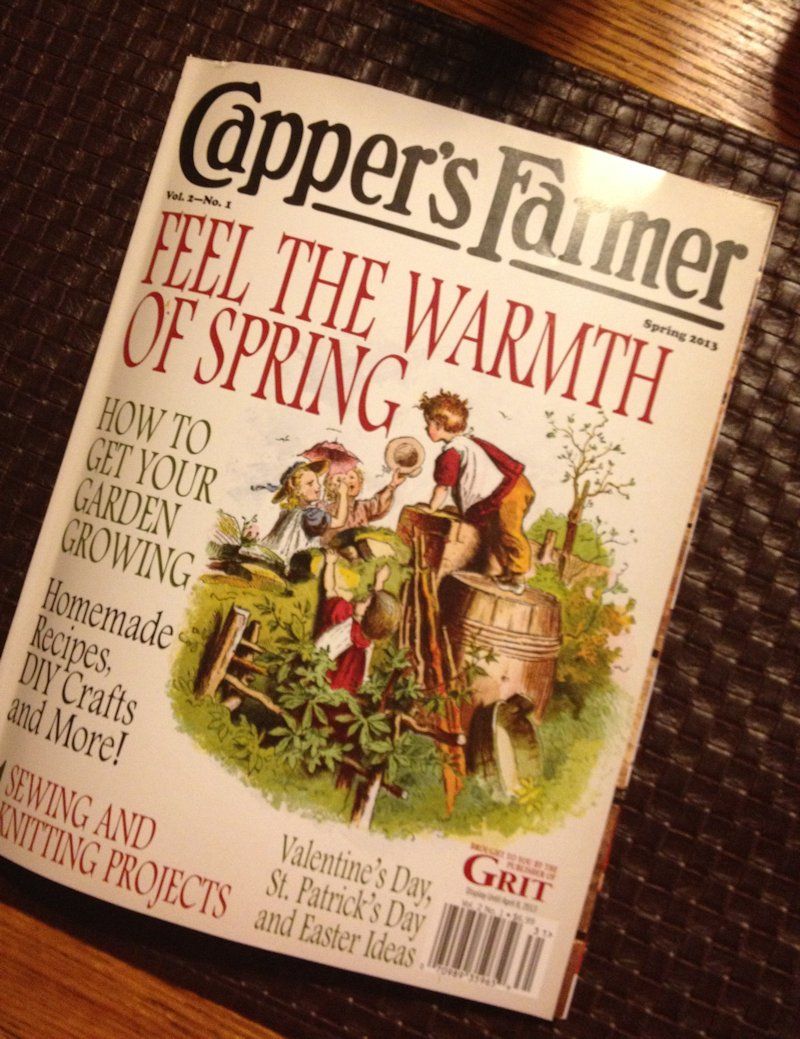 This is the first time I've seen this magazine, which is published by the same folks who publish Grit, which I also like.
Articles in this issue include Living Off the Land, Savory Pies, Woodstove Cookery and . . there's an article in this issue by me.
For those of you who like living in the country, or would like to live in the country, I think you would LOVE this magazine.